Spinnaker compiled a list of UNF's 10 Gyms and more than 70 Pokestops so you can properly plan your journey to class. Students who somehow aren't fans of Pokemon can roll their eyes and get annoyed with students staring at their phones, but campus is a goldmine for trainers.
Receiving much love from game creators, perhaps in the effort to get people outside, UNF's trail systems feature nearly 30 stops and three gyms. Many of the stops are located at plaques placed throughout the preserves, so lace-up those hiking shoes and hit the trails.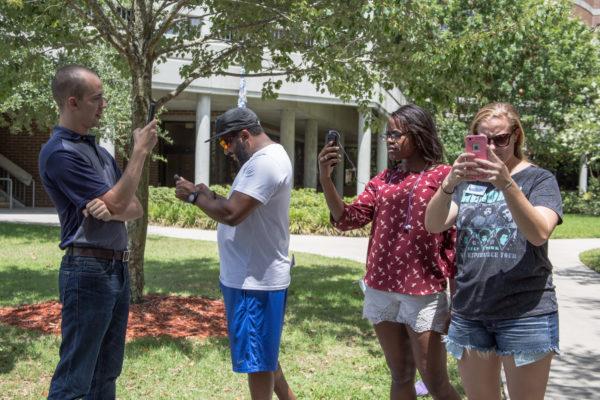 Lot 18
Gyms:
Geometric Sculpture (red sculpture at the roundabout near the Wellness Complex)

Untitled (orange sculpture located in the top left corner of campus)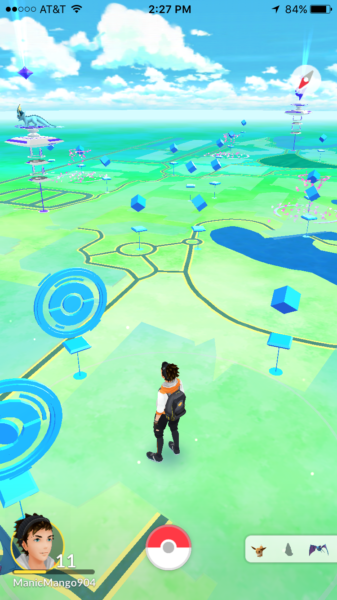 Pokestops:
Harmon Stadium

Hodges Stadium

Skate Park (actually the Ogier Gardens sign, also RIP Skate Park)

"To boldly grow where no one has grown before" (plaque in the Ogier Gardens)

Swamps (sign in the Sawmill Slough preserve)
North region of Campus (Student Union)
Gyms:
By "Definition Sculpture" (the stainless steel sculpture outside the Science and Engineering Building)

UNF Sawmill Slough Preserve
Pokestops:
College of Education

Wellness Center

UNF Bookstore

Doctor Who Osprey Foot Street Art (near the front of the Student Union)

University of North Florida (more specifically, the Osprey Fountain where everyone takes graduation pictures)

North Florida Tennis (the tennis courts to the left of the Wellness Complex)

Coxwell Amphitheatre

University of North Florida Information (sign on the way to Lot 14 from the Student Union)

Parking Facility Plaque (located by the stairwell closest to the Wellness Complex)

UNF Table Tennis Courtyard (located outside the Game Room)

"Healing Place" (the sculpture in front of the Brooks College of Health Building)

J.J. Daniel Hall

Coggin College of Business Fountain

"Paper Boy" (the statue near the Coggin College of Business's main entrance)

Flowing Steps Fountain (located at the back of the Science and Engineering building)

UNF Globe (located between the Biological Sciences and Social Sciences buildings)

UNF Biology Building Courtyard

Fishy Bike Rack

Spiral Sculpture (blue sculpture visible from the road behind the Biological Sciences building)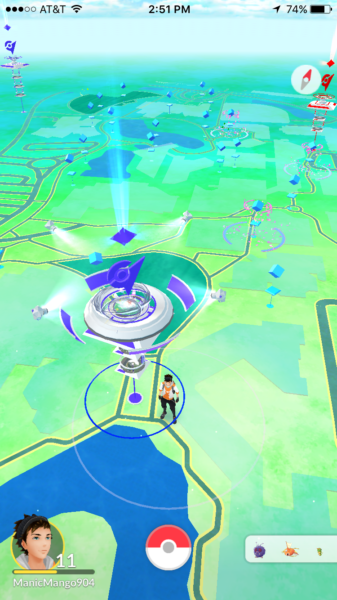 Center of campus
Gyms:
Maze Series (located just before the boardwalk)
Pokestops:
Giant Duck Pond

UNF Library

Geometric Scorpion

Dr. Martin Luther King, Jr. Statue

Osprey Nest (mural facing the Outtakes by the Green)

Performing Arts Center

"Octo-Frame" (sculpture located behind the Fine Arts Center)

On Stilts (wooden bat house behind the Fine Arts parking garage)

Untitled (yellow art sculpture between the Computer Science and Communications Buildings)

Osprey Commons Mural (the Cafe)

Osprey Hall

Osprey Landing Y

Osprey Fountains (bus stop)

Osprey Fountains entrance


South region of campus
Gyms:
Pokestops:
Dorms Fountain (located where the paths to Osprey Crossings, Cove and Landing connect)

UNF Pyramid

Starry Night (the bus stop by the Osprey Clubhouse)

Osprey Clubhouse

UNF Housing Phase Three Plaque (located in Osprey Landing)

Herbert University Center

Herbert University Center East Fountains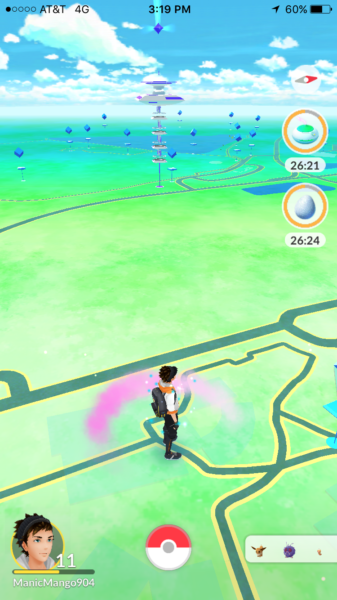 Eco Road and Eco-Adventure Trails
Gyms:
Witch Hazel Trees

Unatode Trail Marker

50-year-old Bald Cypress
Pokestops:
Environments (sign in the Sawmill Slough preserve)

Pine Forest

Wildflowers (sign in the Sawmill Slough preserve)

The Martin P. Garris Police Building Plaque

The Struggle for Nutrients

Pine Tree Rows

Goldenrod Trail

World Trail

Sabal Palms

World Trail marker

Sanctuary Trailhead

Loblolly Bay Placard

An Osprey's Eye View

Magnolia Plaque

Ranger's Challenge Plaque

Fungi

Recycled Decking

Watching you, waiting for their next move

Wildlife Sanctuary

Native Heart Island

Aggressive Invaders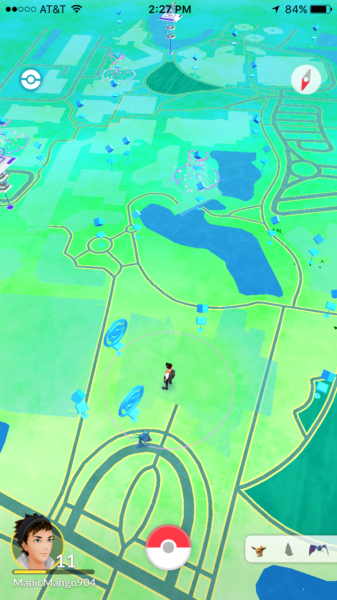 A Name

Native Species

Lake Oneida Shallows

Endangered Species

Backwater lagoon

Sawmill Walkthrough Information Board

Chin up
Kernan Boulevard
Gyms:
Pokestops:
Alumni Hall Fountains

Alumni Hall

Bike Rack (short, green bike rack in front of Hicks Hall)

Hicks Hall Fountain
—
For more information or news tips, or if you see an error in this story or have any compliments or concerns, contact [email protected].