Women's soccer is confident as conference approaches
Andrew Miceli
September 18, 2016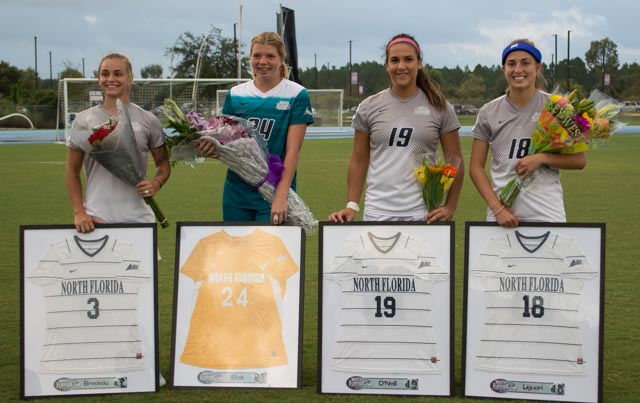 Fouls couldn't stop the momentum of the seniors Friday night at Hodges Stadium for a 1-0 victory over Wofford.
Senior night was a crucible of combat for the ladies of UNF. As the girls approach Conference, the games between UNF vs. Wofford (Senior Night) as well as UNF vs. Campbell sets the pace for the rest of the season.
Starting off slow, UNF got called out for being offside at the 5-minute mark. Nearly back to back after the offside call, UNF and Wofford earned two fouls each. The game picked up around halftime as the corner kicks started to accumulate.
At the 35-minute mark, Wofford shot a corner to UNF's goal which was grabbed and held by senior goalie Victoria Ekeli.
Ekeli earned three saves Friday night, punching away shots, snagging the ball after penalty kicks and living up to her recent accolade, ASUN's defensive player of the week. With more than 30 saves this year, Ekeli knows how to defend the ball and continued to show progress Friday night.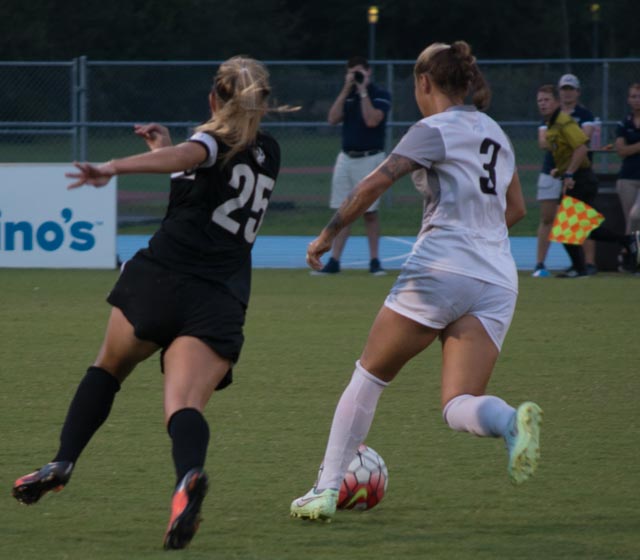 Senior Alexis Bredeau scored the solo game of the night after a penalty kick in the 56th minute clenched the game for the rest of the night.
"We knew what we wanted to do from the start, we definitely implemented every one of our strengths out there," Bredeau said.
These seniors dominated the field tonight, giving Senior Night special meaning.
"It's just a great win for us on senior night," Head Coach Robin Confer said.
The seniors Alexis Bredeau, Gabrielle Liguori, Sonia O'Neill and Victoria Ekeli were honored Friday night before the match.
The girls seemed very proud of each other and willing to share the glory.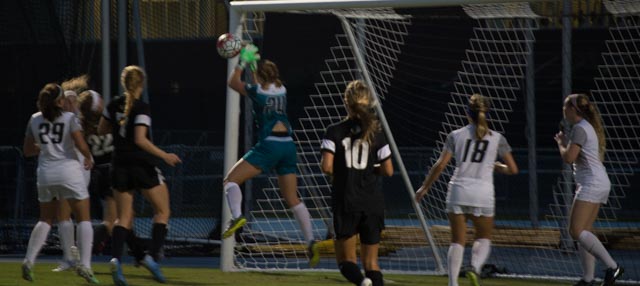 "I felt really good about how everyone played [and] made senior night wonderful for everyone," Eklei said.
"I wish them the best of luck," Bredeau said. "After soccer I know that they'll do great things."
Next, the women will be at home for a Sunday afternoon matchup against Campbell for the second game of the home stand at Hodges Stadium.
Editor's Note: This story's posting was delayed due to our website server being down all day Saturday. 
—
For more information or news tips, or if you see an error in this story or have any compliments or concerns, contact [email protected].