UPDATE 9/19/16 @ 3:01 — An original version of this story said that Monday Trivia at the Boathouse would be followed by a performance by UNF's Jazz ensemble. That was added to the UNF calendar in error and is not happening. 
Monday Sept. 19
Monday Trivia at the Boathouse
When: 6 p.m.
Where: Boathouse
Test your knowledge against fellow students in the Boathouse. 
Tuesday Sept. 20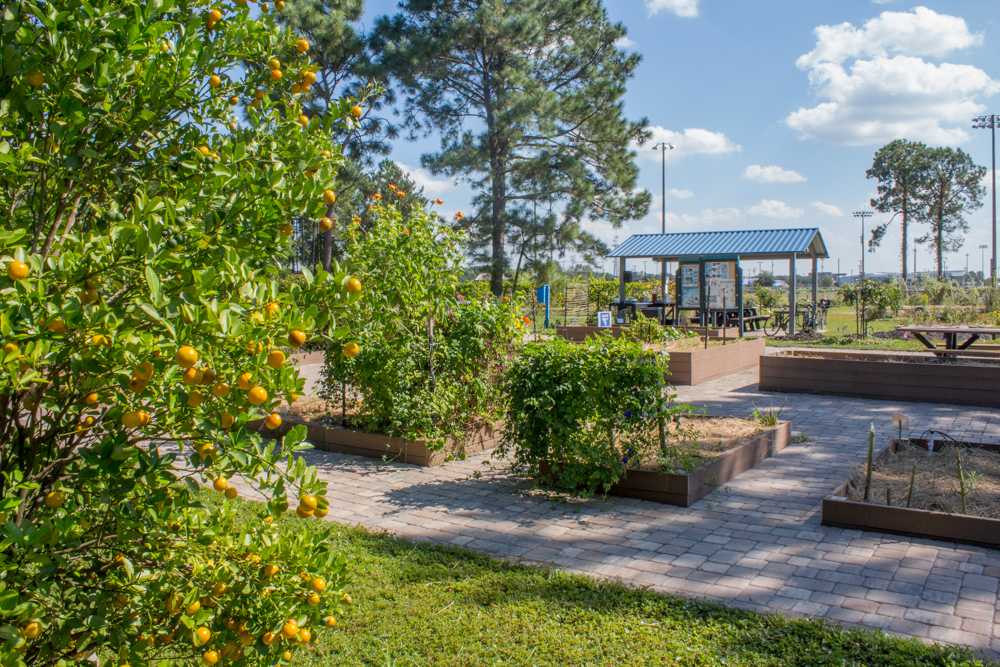 When: 9 a.m.
Where: Ogier Gardens
Learn about UNF's organic garden from the people who know it best. This event features in Healthy Osprey's Healthy Campus Week, which you can learn more about here.
When: 10 a.m. – 2 p.m.
Where: International Center, Student Union, Building 58E, Rm. 3703
Meet students and professors organizing study abroad trips and learn about your study abroad options.
InRoads to Influence: Women of Influence
When: 12 – 1:30 p.m.
Where: Thomas G. Carpenter Library
Women in on-campus and community leadership positions address challenges and discuss gender and race issues.
Twisted Tuesdays featuring No Sew Blankets
When: 6 – 7 p.m.
Where: Osprey Plaza
Students get a free blanket as a part of Campus Life's weekly giveaway promotion.
Volleyball vs. Florida A&M

When: 6 – 9 p.m.
Where: UNF Arena
UNF Volleyball look to recover from back-to-back defeats vs. Georgia Tech and Coastal Carolina.
Wednesday Sept. 21
So Fresh, So Clean Health Fair
When: 10 a.m. – 2 p.m.
Where: Osprey Plaza
Healthy Osprey partners Healthier America to promote UNF's health and wellness initiatives. Quality Outkast reference, whether they meant it or not.
Thursday Sept. 22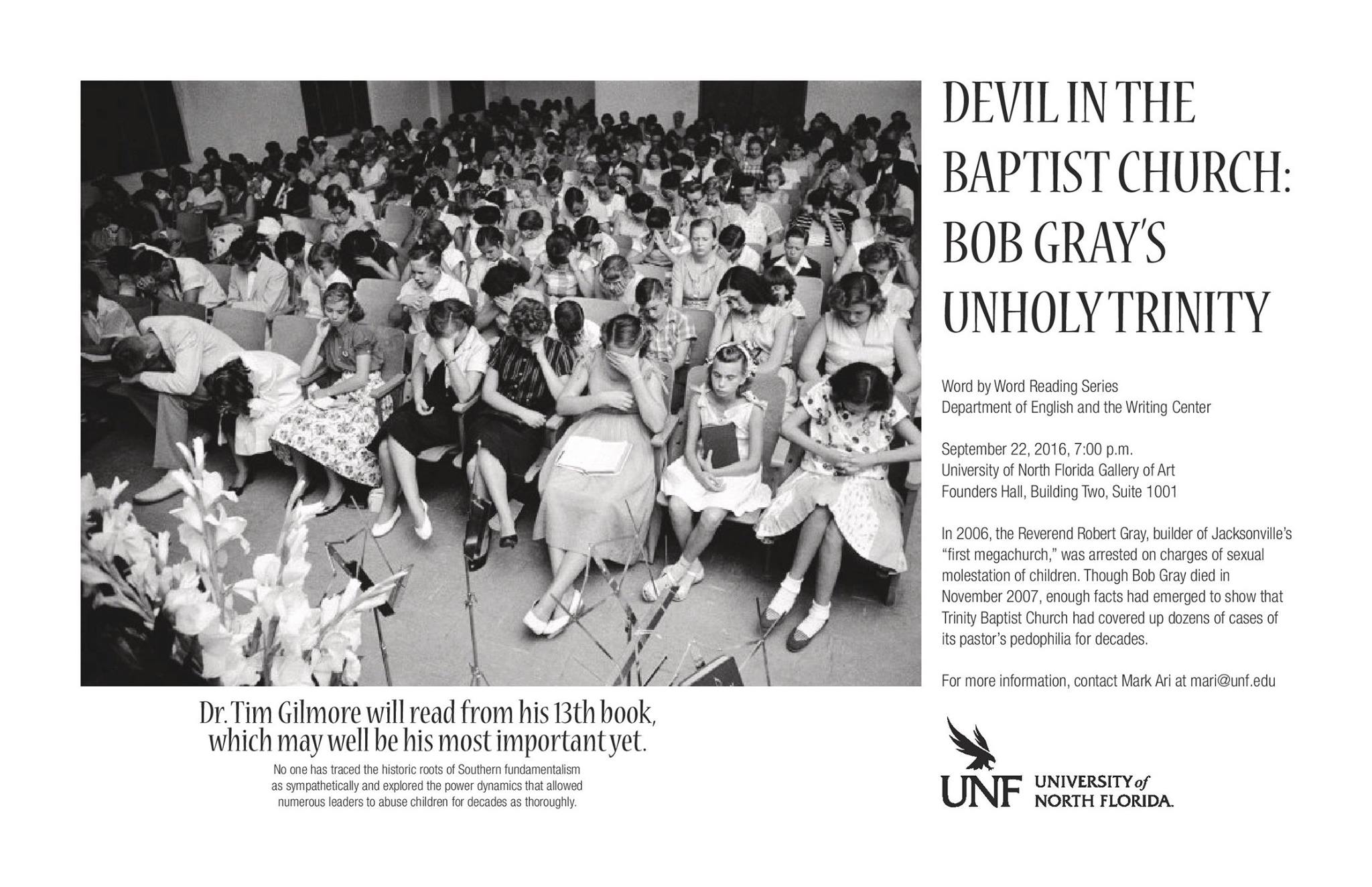 Devil in the Baptist Church: Bob Gray's Unholy Trinity
When: 7 – 9 p.m.
Where: UNF Gallery of Art, Building 2
Dr. Tim Gilmore discusses and reads from his thirteenth book, where he details the numerous sexual abuses and cover-up of pedophilia of Bob Gray, the founder of Jacksonville's first "megachurch" Trinity Baptist.
Friday Sept. 23
Authenticity and Appropriation: Culture as Contested Space
When: 12 – 1:15 p.m.
Where:Building 58W, Room 3804
Check out the International Studies panel discussion for "Authenticity and Appropriation: Culture as Contested Space," with Brandi Denison, Assistant Professor of Religious Studies, Sarah Caissie, Provost, Assistant Professor of Musicology and Ben Thompson, Deputy Director, MOCA Jacksonville.
6th Annual Jacksonville SINGS! Showcase
When: 7:30 – 9 p.m.
Where: Fine Arts Center, Building 45, Lazzara Performance Hall
The event will feature chorus, student and faculty soloists featuring renowned Jazz Pianist and Wind Symphony soloist Lynee Arriale. The finale concert is Saturday at the same time and venue.
Saturday Sept. 24
Women's Soccer vs. Jacksonville
When: 7 – 9:30 p.m.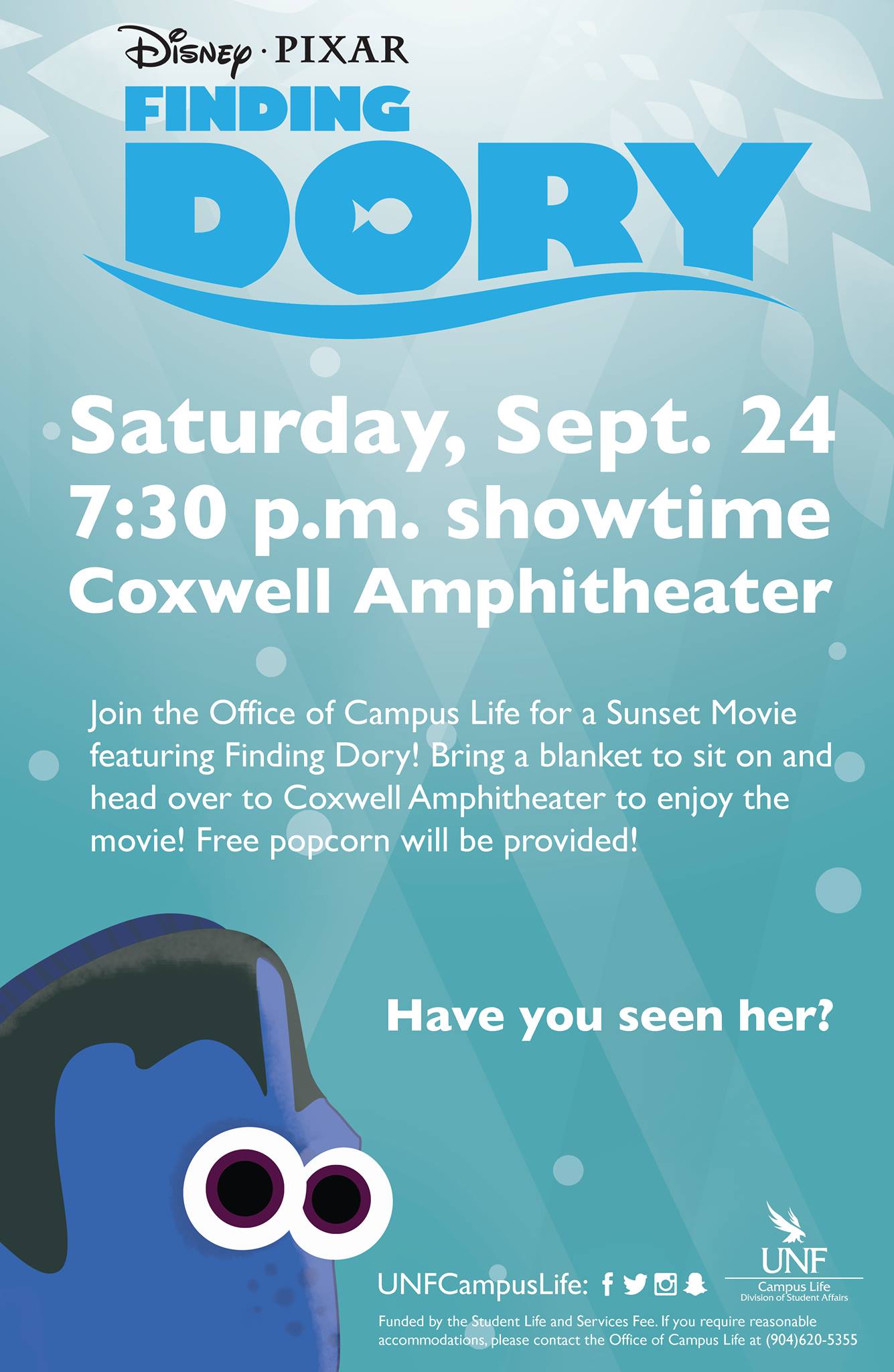 Where: Hodges Stadium
The River City Rumble takes to the pitch under the lights.

Sunset Movie featuring Finding Dory
When: 7:30 p.m. – 9 p.m.
Where: Coxwell Amphitheater
Campus Life invites students to watch the sequel to Finding Nemo on the Coxwell amphitheater lawn. Students are allowed to bring one non-UNF guest and free popcorn is provided for students.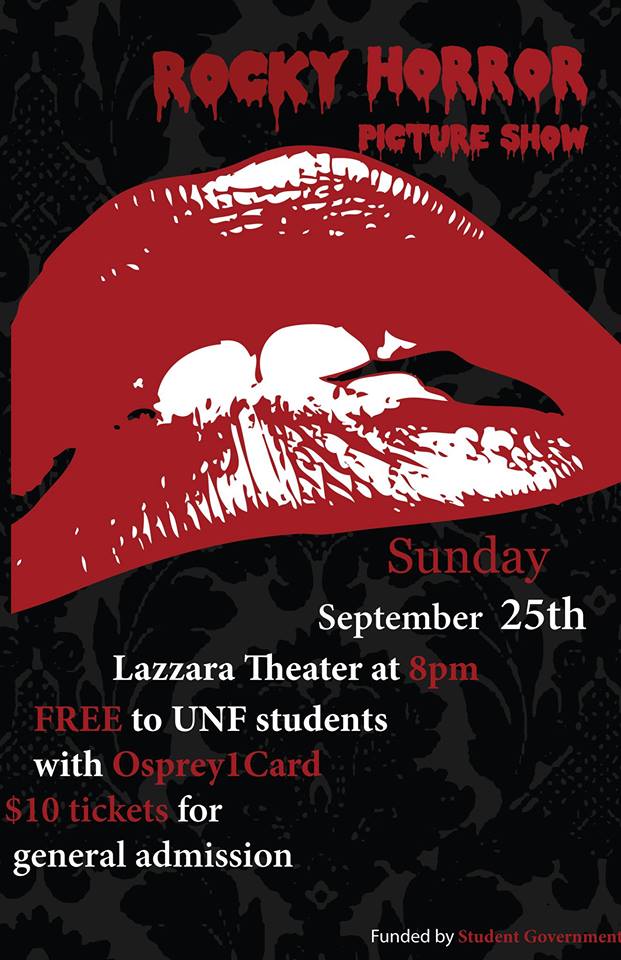 Sunday Sept. 25
When: 8 – 11 p.m.
Where: Lazzara Theater
Osprey Productions presents another a live shadow-cast of the cult classic. Students are encouraged to dress up. Non-students can buy tickets ($10) here.
—
For more information or news tips, or if you see an error in this story or have any compliments or concerns, contact [email protected].