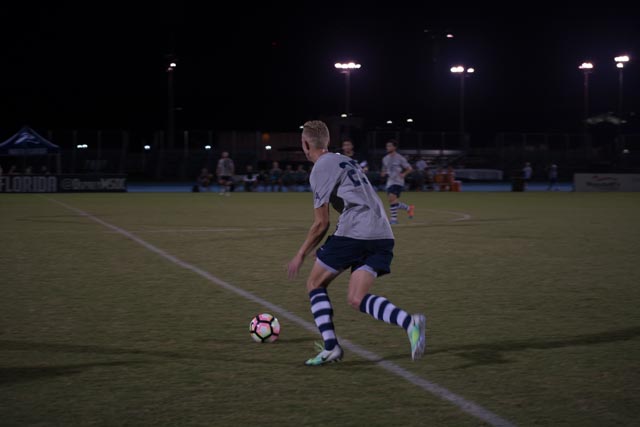 North Florida Soccer had two polar opposite games this past weekend as both teams kicked off ASUN tournament play in dramatic fashion.
Men's Soccer
When a team clinches a playoff berth, it's easy to overlook a regular season finale; especially when it is against a floundering USC Upstate team (3-10 overall, 1-5 ASUN.) However, North Florida (9-3-2 overall, 5-0-2 ASUN) quickly disarmed the potential trap game.
The Ospreys got off to a fast start with a goal six minutes into the game from freshman star Adrian Nunez. Get used to hearing that.
Nunez iced the game before the half was even over when he scored a second goal at the 26th minute to give the Ospreys a commanding 2-0 lead. Despite the score, the Spartans had their fair of shots (six on the game with 3 on goal); however, the Ospreys' defense showed up as well with three key saves by senior keeper Juanes Fajardo.
The second half saw two garbage time goals for the Ospreys. The first was by senior midfielder Milan Kovacs at the 76th minute, and there was much rejoicing.
The real story of the game was Nunez' third goal at the 80th minute to secure a hat trick on the game. The hat trick is only the second for the Ospreys since 2005.
North Florida closed the book on the 4-0 shut out and now turn to the ASUN Conference semi-finals on Nov. 6 against either NJIT or JU.
Women's Soccer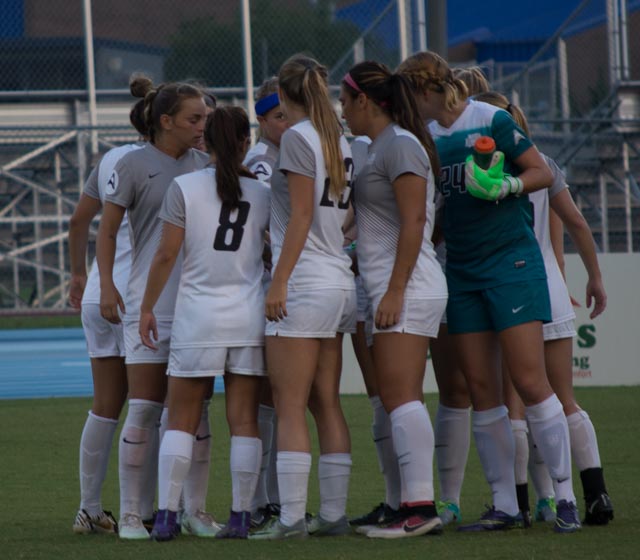 Surprising to no one, the Stetson Hatters (9-6-2) quietly swept the women's soccer team (6-9-2) under the rug 5-2 on its way to the next round of the ASUN tournament. This season has been up and down at best for the Ospreys and it showed when the two teams on two-game losing streaks met on Oct. 29.
It didn't take long for the Hatters to take control of the game. Junior forward Sarah Collins took the reins for two early goals in the first 18 minutes. With the Ospreys in a 2-0 hole, freshmen midfielder Brandi Walker got North Florida on the board 2-1 before the half.
In the first few minutes of the second half, North Florida traded goals to make it 3-2 by the 48th minute. However, the would-be shootout quickly escalated into a blowout after Stetson went off for two late goals at the 65th and 69th minutes to bury the Ospreys 5-2 and end their season.
This marks the third straight year the North Florida women's soccer team has lost in the first round of the Conference tournament.
—
For more information or news tips, or if you see an error in this story or have any compliments or concerns, contact [email protected].