Weekend Recap: Volleyball drops final two regular season games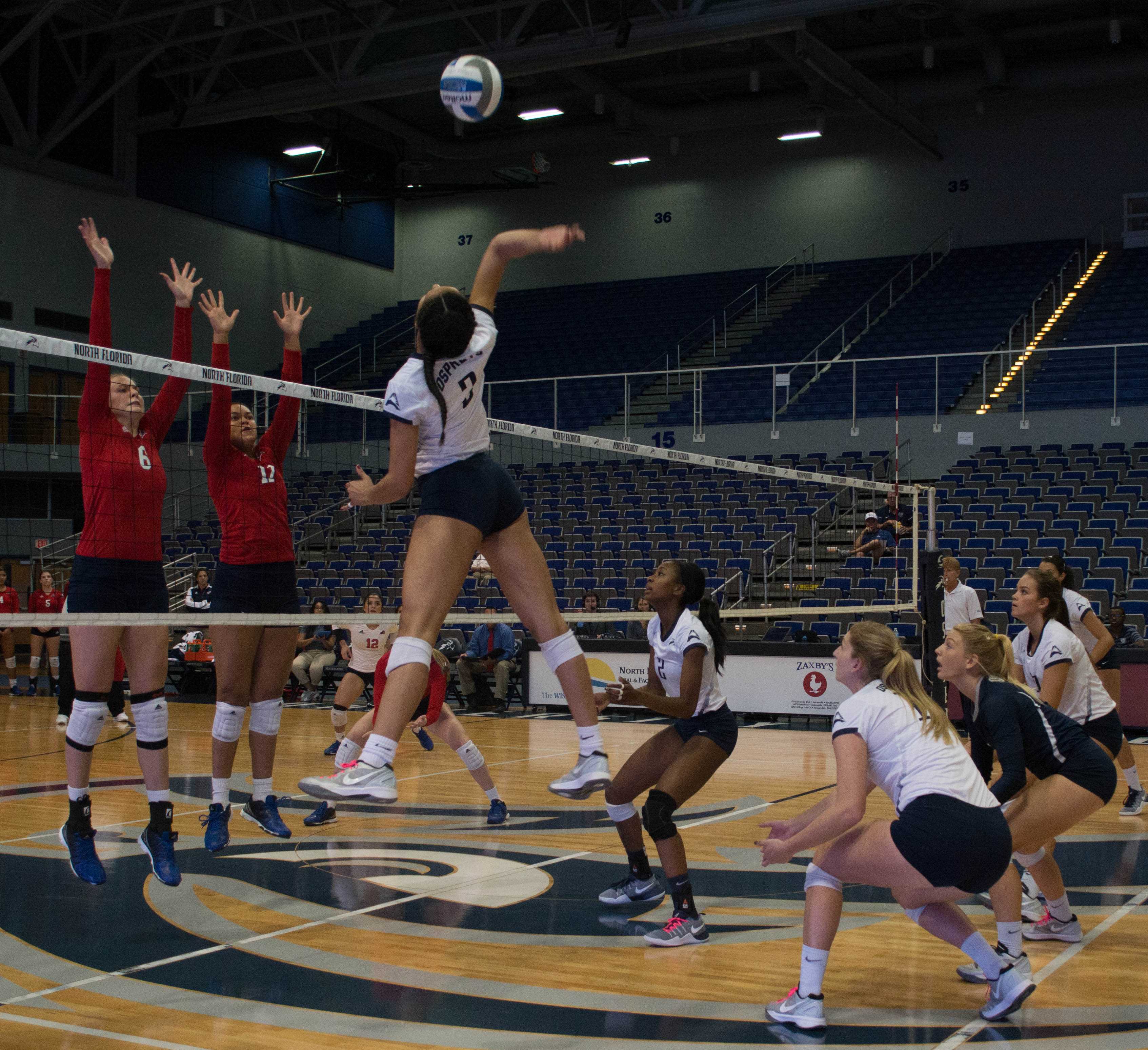 The Ospreys were victim to consecutive sweeps during its final two regular season games.
Kennesaw State (13-25, 20-25,20-25)
Kennesaw State (17-10, ASUN 11-2) swept UNF (18-12, ASUN 8-5) in three consecutive sets.  
UNF's errors were the difference makers in the game. The Ospreys had 22 errors to Kennesaw State's mere nine.
Freshman outside hitter Gabby O'Connell had another great game, earning her 12th double-double of the season. O'Connell had 17 kills and 14 digs. It was the 21st time that she had double figures in kills
Teammate Katarina Raicevic, a right side hitter,  had 10 kills, six digs, and two aces.
Morgan Van Alstine broke into the top five for single season blocks, with her five blocks on the night. She has 129 total blocks on the season.
The Owls went on many runs that the Ospreys could not recover from , ultimately giving Kennesaw State the win.
Lipscomb (15-25,21-25,12-25)
The Ospreys were swept again by the regular season champions, the Lipscomb Bisons, in three straight sets.
UNF struggled offensively and defensively against the Bisons. The UNF had a season low 21 digs with no Osprey in double figures.
Gabby O'Connell was the only Osprey to have double figures in kills. She had 17 of UNF's 28 kills while  the Bisons had a total of 57 kills.
Lipscomb took full advantage of the Osprey's lackluster performance, and swept them in three straight sets, becoming the ASUN regular season champs.
UNF is the fourth seed in the ASUN tournament. They will face USC Upstate on Nov. 17 at 5 p.m. in the Allen Arena
—
For more information or news tips, or if you see an error in this story or have any compliments or concerns, contact [email protected].