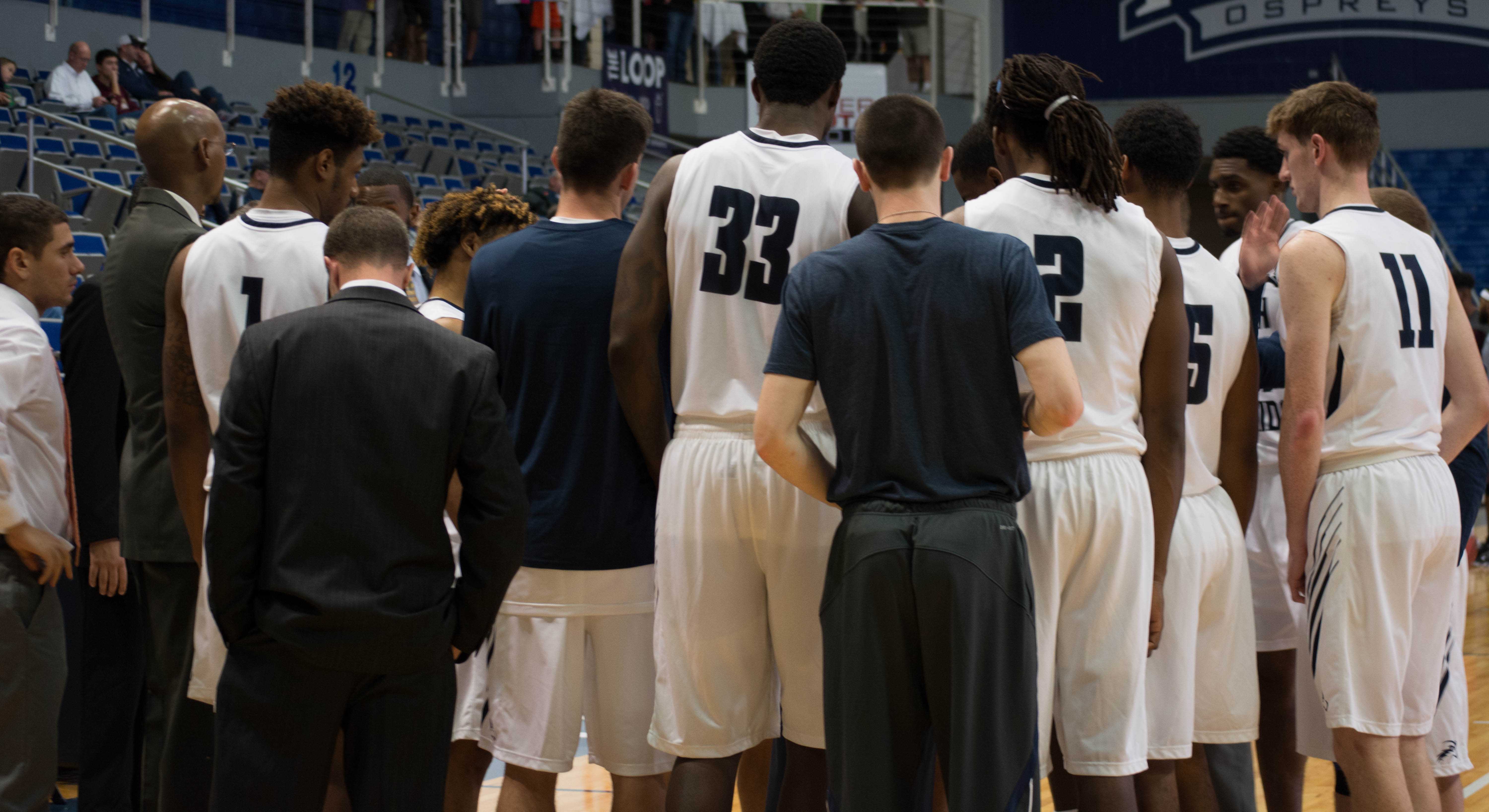 North Florida vs. North Dakota
Right after Thanksgiving, North Florida men's basketball (3-5) won one of three consecutive games over the weekend. The first game kicked off the weekend series on a high note, as North Florida edged North Dakota with a score of 76-75.
The Ospreys dominated in shooting during the first half, which gave them that crucial edge over North Dakota. The Birds of Trey showed up, going 62 percent from the field and 54 percent from the three-point line.
Unfortunately, those numbers began to drop in the second half. The Ospreys' shooting froze after half time, as UNF went 9 for 26 from the field and shot a dismal 20 percent from beyond the arc.
This mistake could've been fatal, but North Dakota had their own problems from the three-point line. North Dakota went 4 for 19 from downtown, but edged North Florida in other categories, such as bench points and points in the paint.Their shooting struggles helped the Ospreys get away with a one point victory after a North Dakota player missed a free throw, giving Senior Dallas Moore room to score a game winning floater.
North Florida vs. CSU Bakersfield
North Florida wasn't as lucky when they went up against the other teams. Next up was CSU Bakersfield, who immediately shut down North Florida's starters.
The Ospreys struggle mostly stemmed from a blistering cold shooting percentage. The team went 18 of 50 from the field, including 9 of 25 from behind the three point line. Meanwhile, CSU's lights out 55 percent performance help put away North Florida 77-54.
North Florida vs. Wright State
The Ospreys limped into their final game against Wright State, but still managed to get shooting percentages up.
Starting center Romelo Banks and redshirt junior guard Nick Malonga had zero points on the game. Three starters scored in double digits, with Aaron Bodager and Wajid Aminu at 14 points apiece, and Dallas Moore scoring 29 point, which accounted for almost half of the team's total points.
All but one of Wright State's starter's scored double digits, leaving North Florida with a 75-67 loss and a bitter taste in their mouths as they return to UNF, where they will face The University of Florida on Dec. 1.
—
For more information or news tips, or if you see an error in this story or have any compliments or concerns, contact [email protected].