Former diver student becomes pole athlete
Fernanda Robles moved to Jacksonville after the UNF dive team offered her a four year scholarship in 2012. Two years later, her athletic career took an unexpected turn into the world of pole dancing.
Robles, who hails from Sao Paulo, Brazil, began her studies as a freshman in 2012 as an International Business major while serving on the dive team.
However, two years after Roble's arrival, UNF cut the dive team out of the athletic department. Not necessarily because they wanted to, but because UNF was destroying its pool, which the team used to practice.
"I still don't know exactly what happened, but what they told us is that they needed to destroy the pool to build all the complexes they have right now," said Robles.
UNF made an agreement in 2015 with the Episcopal School of Jacksonville that would allow UNF swim team students to use their pool, located just 10 miles away from the UNF campus. Unfortunately, the Episcopal School of Jacksonville has no diving well meaning that UNF's dive team would have nowhere to dive. This led to UNF axing the dive team completely from its athletic program.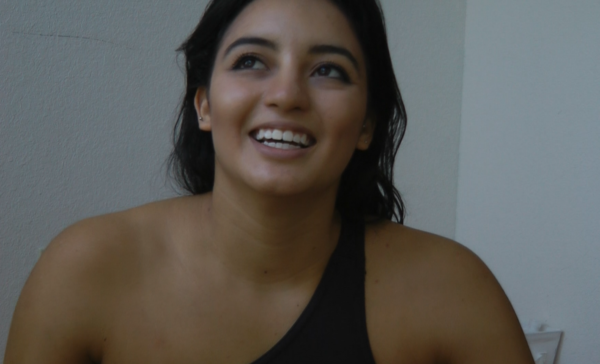 An athlete since she was 12 years old, Robles felt the urge to practice some kind of sport. She decided to explore sports involving artistic performance and ended up at Bittersweet Studios, a gym specializing in all types of dancing and sport activities.
"Just going from being a student athlete to just doing nothing was crazy for me," said Robles.
So, in December 2015, Robles started practicing pole dancing following the studio's instructor recommendation. After a year of practice, she started competing.
"I completely fell in love with it," said Robles. "I think it's the challenge. Since I was little I've been really energetic, so I always love doing gymnastic stuff."
Beside the gymnastics and acrobatics, pole dancing plays into the artistic nature of dancing. According to Robles, a good performance must transmit an emotion to the audience. In other words, as with any art expression, pole dancing comes packed with a deeper meaning.
"You're telling a story when you're doing choreography," said Robles. "You can can move around and show something without saying anything–your body is telling you exactly what to feel."
Robles vividly remembers creating her first dramatic piece in 2016. Robles performed a dance inspired by Lewis Carroll's Alice in Wonderland at the Pole Sport Organization Competition. She cut and pasted differents parts of songs to create the perfect melody for her storyline.
According to Roble's version of the story, Alice starts out as scared, confused little girl. She doesn't know who she is and is eager to find out. Finally, she embraces her fears and goes out to fight for what she wants.
"I had to look scared at the beginning, wandering around," Robles said. "And then I had to look fierce, like I've embraced the weird inside me, the adventure."
All of this done while spinning around a pole.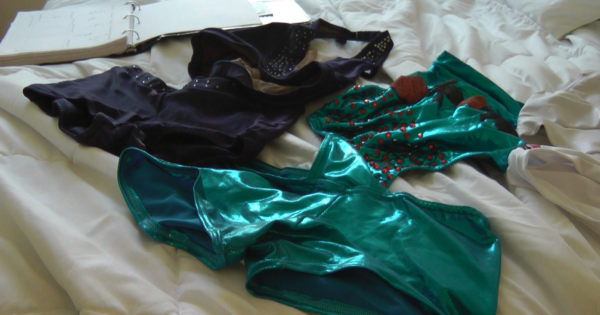 Unlike other popular pole performances, pole athletes do not strip while dancing. However, they do need to wear revealing outfits (right), no bigger than a bikini, in order to perform effectively. According to Robles, the only way to do the pirouettes is by holding yourself up with your bare skin–bare skin sticks to the pole allowing the dancer to perform the feats he or she might do.
"That's why the pole hurts so much," Robles said laughing. "It's basically your skin!"
In March, Robles won first place in the professional division at the U.S Pole Sport Federation Championship. This semester also happens to be Roble's last semester as an undergraduate student, she is about to graduate as an International Business and Sports Marketing major.
Robles plans to continue her pole dancing endeavors. In the meantime, she still practices at Bittersweet Studios. She is currently training to qualify for the International Championship of America.
Ultimately, Robles said, "I want to become a [pole dancing] instructor and help others to reach their goals."
—
For more information or news tips, or if you see an error in this story or have any compliments or concerns, contact [email protected].