Sams returning to UNF basketball team, no longer transferring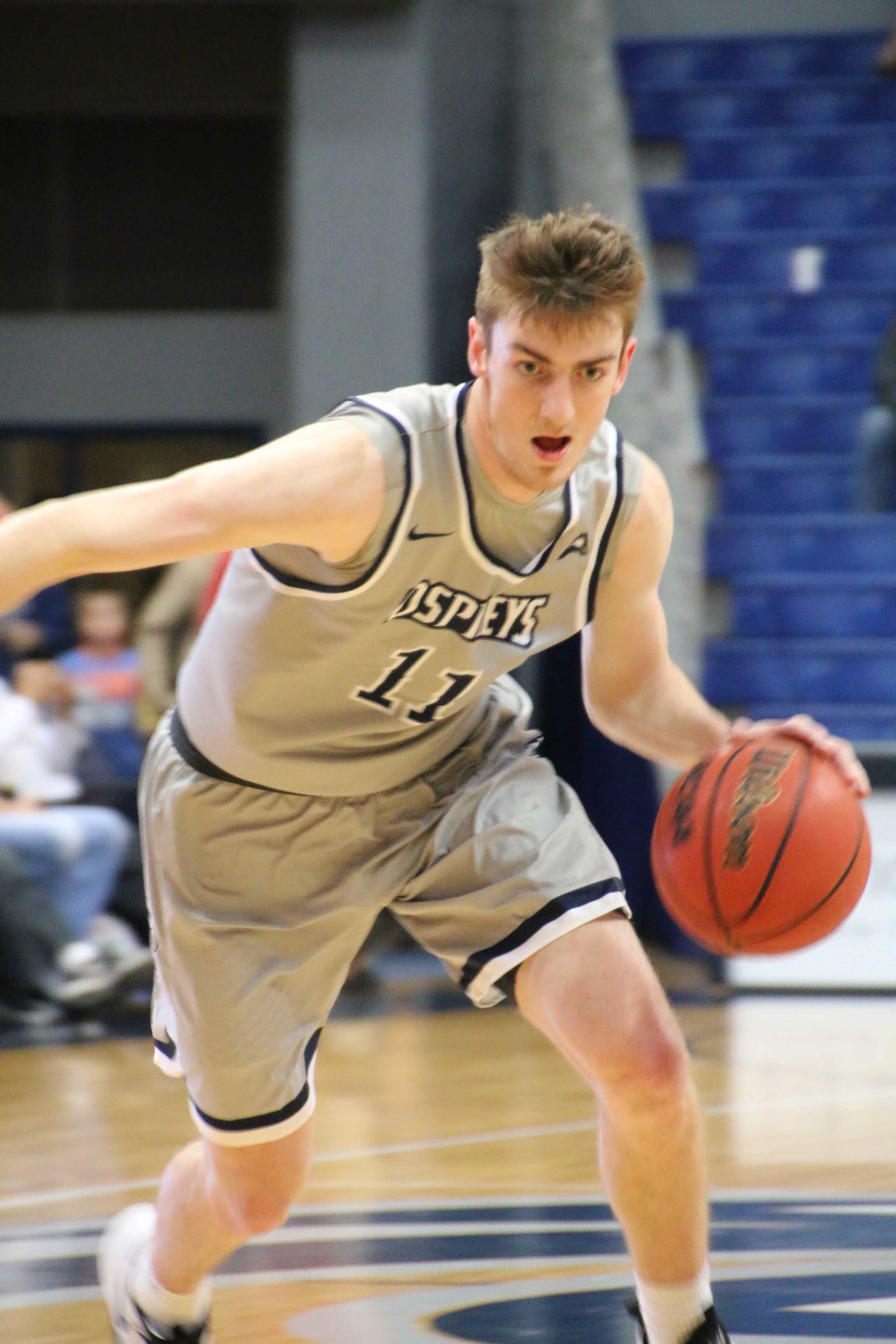 Garrett Sams has decided to return to the UNF men's basketball team, after announcing in early April that he'd be transferring to the University of Tennessee at Martin for his sophomore season due to homesickness.
After doing some "deep soul searching," the runner-up for ASUN Freshman of the year, came to the conclusion that the nest was "the best fit for [his] growth and development as a player and a person."
Head Coach Matthew Driscoll spoke on Sams' decision to remain an Osprey.
"Garrett has decided to remain with our program and stay a valued part of Osprey Nation. He is family and because of that is always welcome in this nest. We are looking forward to what the future holds for Garrett and our team," said Driscoll.
Sams was promoted to a starter midway through his freshman season and saw minutes in every game of his collegiate career. Sams called his decision to leave UNF "immature," but is excited to be sporting a UNF jersey again next season.
"The coaching staff and my teammates have been great to me and I know this is where I belong. I am thrilled to be back and part of the Osprey family again," said Sams.
UNF will now have three of its five starters returning, and a slew of players leaving and entering the nest next season.
Aaron Horne, Karlos Odum, CJ Fisher and Nick Malonga will all still be pursuing basketball careers at other colleges next season.
But North Florida has seven players coming in from the class of 2017. Only time will tell how the 2017-18 basketball season will play out.
Everyone knew that after Dallas Moore left there would be a lot of twist and turns. But who knew that there would be this many before the team even hit the court?
—
For more information or news tips, or if you see an error in this story or have any compliments or concerns, contact [email protected].