Baseball Head Coach Smoke Laval fired after 7 seasons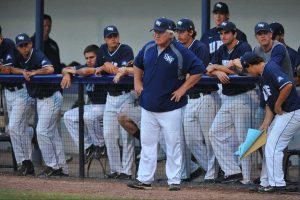 North Florida athletics fired Baseball Head Coach Smoke Laval Wednesday afternoon.
Laval came to UNF in 2010 and leaves with a record of 237-160.  North Florida finished 33-24 in the 2017 season and was knocked out the ASUN Tournament by FGCU and cross-town rival JU. The Ospreys lost nine out of their last 11 games.
The search for the new Ospreys head coach will be effective immediately after officials announced that Laval " has been relieved of his duties".
Laval spent five years as LSU (2002-2006) head coach with a record of 210-109.
The new head coach will be the third in program history.