Travis Trace: Making History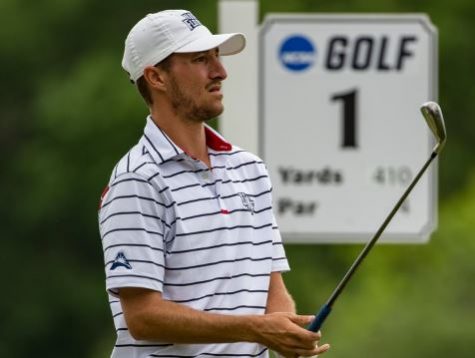 Ten years of preparation led to the one moment that sent Travis Trace to the NCAA Golf Championship as an individual making UNF history.  He went from playing putt-putt at his brother's football practice to playing for a national championship.
Trace finished tied 85th in the championship to end his sophomore campaign in Sugar Grove, Ill.
"My teammates really supported me through the tournament," Trace said. "Just giving me confidence to play with the best players and teams in the country and really just being confident going into the tournament and do well."
A Jacksonville native and Sandalwood High alumnus, this standout has been making a name for himself since the junior circuit. Committing to North Florida, the summer after his freshman year, he continue to rack up accolades and titles.
Before coming to UNF, Trace was the 2014 Jacksonville City Amateur champion along with his Top 10 finishes. While at Sandalwood, his play pushed the team to three conference titles and two district championships.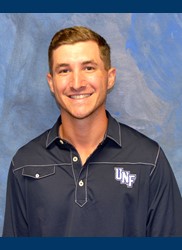 During his junior season, Trace was the regional individual champion and finished 8th in the FHSAA Class 3A State Championship, his second year in the top 10.
"Nobody in my family really had played golf. I kind of just picked it up and just loved it right when I started playing so just kept going with it," Trace said.
Playing in all 12 events his freshman season, Trace continued to improve in his second season with the Ospreys.
"I was able to get a few top ten and runner-ups at the ASUN Championship and then obviously the bonus qualifying for the national championship as an individual," Trace said.  
After the team's seventh place finish in the NCAA Sanford Regional, the season seemed to be done for the Ospreys until Trace's individual score was stacked up against the rest of the field.
Trace's dad called right after the team's finish, which barely missed the cut, to say it was a good year for them until he learned from his son that he might have a chance to make it on his own.
He qualified for the national championship with a 10th place finish behind a 2-under par 208 score.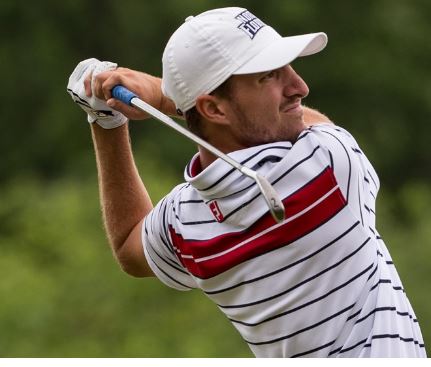 "My dad was actually keeping track of the scores at regionals and he didn't know about the individual, that you can get [in] as an individual," Trace said.
With his bags packed for Sugar Grove, Trace and his parents headed to the championship. Trace's mindset didn't change for the big stage as he landed in Illinois even after he ran into a minor setback days before the first tee time.
"I was actually sick when I got there and wasn't able to play a practice round, so I was going into the first day not knowing the course too well," Trace said. "But I was just trying to enjoy the experience playing in front of crowds and playing a great crowd like that."  
Even though the outcome at the championship wasn't what he wanted, he is still looking forward to big things next season.
" A couple shots here and there prevented us from doing a little better as a team. But we are looking pretty strong next year," Trace said. "I am sure we can improve[and] get to the national championship as a team next year."
—
For more information or news tips, or if you see an error in this story or have any compliments or concerns, contact [email protected].