Last Senate of the Summer: New Treasurer confirmed, Osprey Voice survey extended
In the last Senate meeting of the summer, senators overlooked the confirmation of a treasurer and five new senators.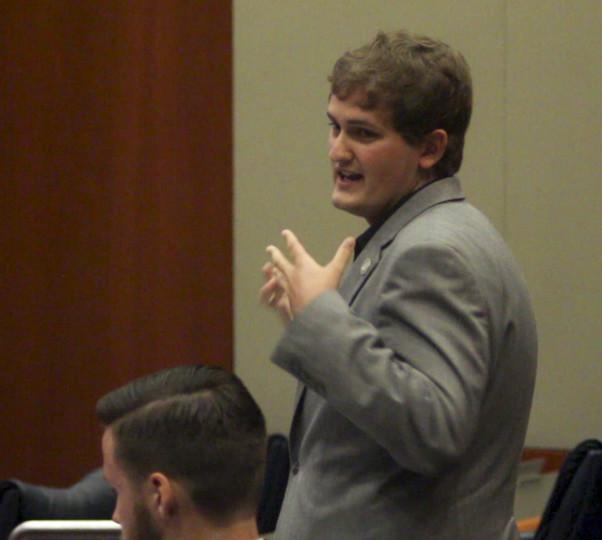 Christopher Jordan, a previous Budget and Allocation (BAC) chair and senator, was confirmed as the new treasurer. This comes after the previous acting treasure, Theodore Mason, was allegedly fired for not signing off on a budget transfer request. 
In his report, he stated that he is already working with Attorney General Jaclyn Glosson to clear up terms in the Financial Code of SG. He also plans on giving the BAC committee members a detailed list of line item transfers at each committee meeting, that way senators know what is going on behind the scenes.
Kaitlyn Falness, Nicolas Dybel, Thomas Pluchon, Sonia Vargas, and Damaris Wambui were all confirmed as new senators.
The last announcements of Senate included a new BAC chair appointee, and an update on Osprey Voice.
Senate President Thomas Beaucham is appointing David Schilkosski, a current senator, as the next BAC chair.
The latest Osprey Voice survey regarding food options on campus has received 955 responses. SG has decided to keep the Osprey Voice survey ongoing until the end of August so students coming back for fall can have the opportunity to take it. The results won't be released until the next committee meeting in September.
The next senate meeting will be Aug. 21 at 6:30 p.m. After that, senate meetings will be every other Friday at 3:15 p.m.
—
For more information or news tips, or if you see an error in this story or have any compliments or concerns, contact [email protected].