Forward Party talks Greek Housing, dog park and more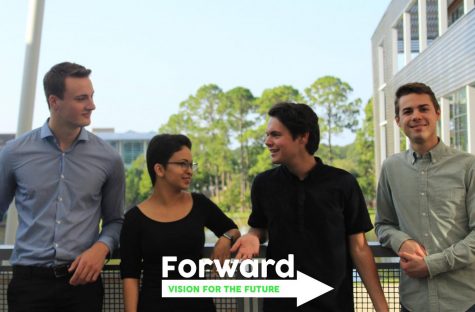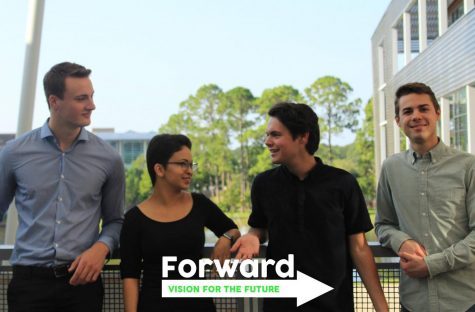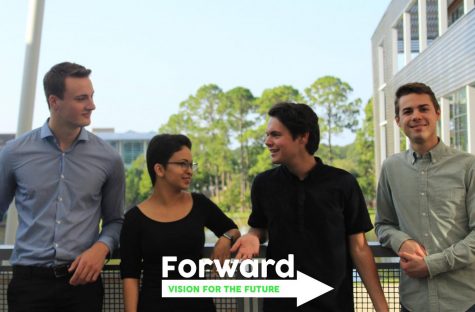 The Forward Party is the newest Student Government political party to come to campus. Party Chair, John Aloszka talked about how the party is different from previous ones at UNF and their initiatives.
"I think what's really great about Forward and what I don't think any political party has ever done before, United, Red, so on, is that all of our party initiatives really work together and are really synergistic," Aloszka said.
There were three main projects Aloszka was proposing through the Forward Party –Greek housing, a dog park, and capital improvement.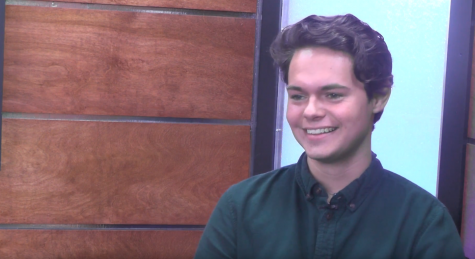 Aloszka noted the fact that Greek housing was a big topic of interest in the previous election cycle. His solution to the issue is to create a Living Learning Community (LLC) for those who are active in the fraternity and sorority life on campus. The only current LLC for upperclassmen are the Transfer Living Community and Honors L.E.A.D., both of which are located in the Fountains.
The reasoning behind the LLC system, according to Aloszka, is to save money by not having to build a brand new dorm, and to have fraternities and sororities together so they can work on philanthropy and grow.
The plan for a dog park came from the increased number of dogs students brought to campus last year. According to Aloszka, dogs were being brought to the Green, and as a result more dog poop was found there. The Green is a popular spot on campus where most students lay down, eat lunch and play sports.
"We want to update the leashing policy and also put out a dog park right next to the Green so there's a safe space for dogs and animals to go," Aloszka said.
Regarding capital improvement, Aloszka said that he really wants to update the campus and make all of the buildings to look more like the Student Union. He also wants to update seating around campus.
The current Facebook page and website for the forward party are currently down until campaigning can begin on September 12.
__
For more information or news tips, or if you see an error in this story or have any compliments or concerns, contact [email protected].