UNF men's basketball releases tough schedule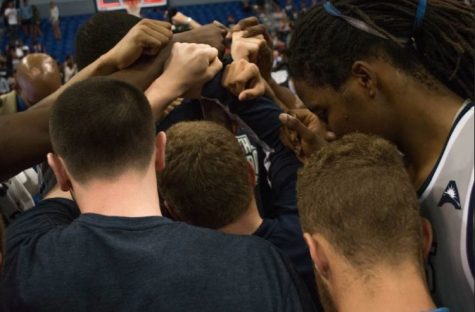 The men's basketball team released its 2017-2018 schedule full of high-ranked powerhouses. 
UNF's non-conference stale is packed with teams from the Power 5 conference including Miami, Florida, and Michigan State.  
This season there will be only 12 regular season home games compared to 14 last year. Here is the Ospreys' full schedule.  
The Ospreys will start the season off with a six game road trip, from Nov. 10-19.
The season kicks off on Nov. 10 at Michigan State in East Lansing, Mich. The Spartans finished 20-15 last season after being knocked out of March Madness by Kansas.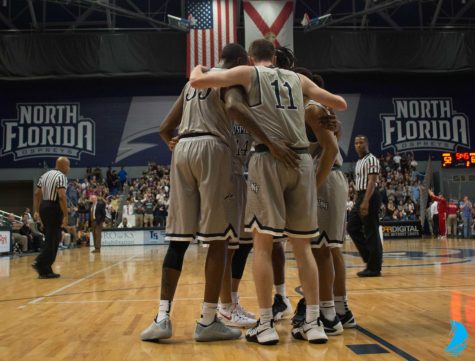 Next North Florida will head to Gainesville to face Florida on Nov. 16. The SEC opponent has played the Ospreys twice in the last two seasons at the UNF Arena. Both times, the Gators have defeated UNF.
On Nov.25, UNF faces Miami in Coral Gables for the in-state rematch. The ACC foe defeated the Ospreys last season in the UNF Arena.
North Florida starts home play on Nov. 21 against Edward Waters.
In Jan., the Ospreys open ASUN Conference play against cross town rival Jacksonville University on Jan.6 in the UNF Arena. This marks the first meetup in the River City Rumble for the squads this season.
North Florida plays Jacksonville again on Feb.22 to close out the regular season at the Historic Swisher Gym.
Last season, UNF swept JU in the regular season. The Ospreys finished 8-6 in conference for the 2016-2017 season.
The Ospreys battle with the defending ASUN champions Florida Gulf Coast Eagles on Jan.24 in the UNF Arena. The squad then travel down to Fort Myers on Jan.29 in the intense Eagles' atmosphere. UNF lost to FGCU last season in the ASUN Championship.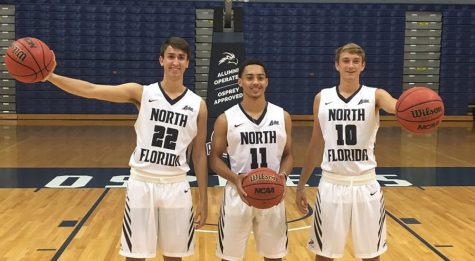 The ASUN Championship Tournament begins Feb. 26 at the campus sites of the teams that are the highest seeds.  
Last season, ten squads on the 2017-2018 schedule had a postseason run with seven in March Madness.
If you can't make it to the game, listen to Spinnaker Radio, channel  95.5 FM WSKR for play-by-play radio recaps for select games this season at the UNF Arena.
__
__
For more information or news tips, or if you see an error in this story or have any compliments or concerns, contact [email protected].