Saying goodbye to Chick-N-Grill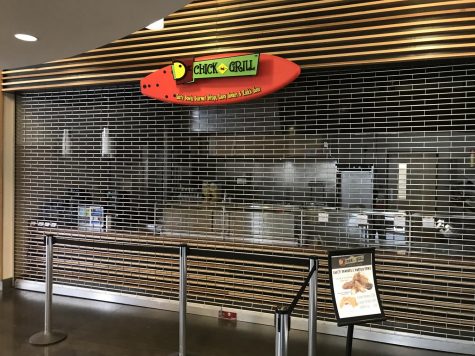 Saying goodbye is always hard. Tearful farewells can leave even the strongest people feeling empty, like a part of them just died. Soon, the UNF community will have to say a collective "so long" to a very important member of the campus family: Chick-N-Grill.
It's true, Chick-N-Grill will soon be replaced by Panda Express. While many students are excited to have Chinese food on campus, the soon to be departed restaurant deserves one last chance in the spotlight.
If you don't know, Chick-N-Grill is one of three restaurants located on the first floor of the Student Union. It's sort of like a mini Moe's, serving create-your-own wraps, tacos, and other bean and rice-based dishes. I always get the quesadilla. They're cheap, full of protein, and most importantly: thick. It's the best bang for your buck in the SU Food Court, which is why I've had probably 100 in my time at UNF (we're not here to judge). Papa John's is always closed, Einstein Bros. has long lines, but Chick-N-Grill is always there for me.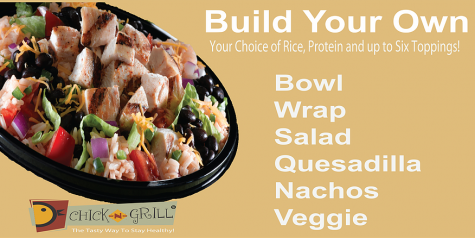 Panda Express could be taking over as soon as Fall Semester, so you don't have a lot of time to visit Chick-N-Grill on its proverbial death bed. After Spring Break, go pay your respects. I recommend the quesadilla with marinated chicken. It's okay to cry, just try not to get any tears on your quesadilla.
Here is the UNF Counseling Center phone number: 904-620-2602.
—

For more information or news tips, or if you see an error in this story or have any compliments or concerns, contact [email protected]