A look inside UNF WiFi
As a visitor, faculty member, staff member, or student, you can enjoy access to internet connection almost everywhere on campus.
There are five different wireless networks set up specifically for students, with two reserved for faculty and staff, and one used by guests. The networks containing the word "secure" indicate the need for a UNF ID and password. These secure networks also use encryption, making the network safer to use.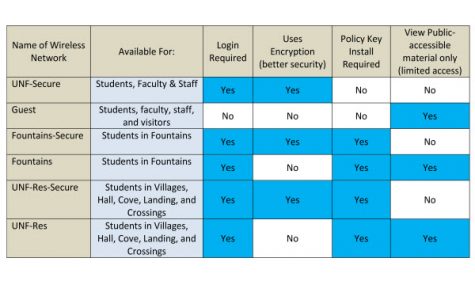 Some areas around campus have a stronger WiFi connection than others.
What many people don't know is that UNF has maps of every building's WiFi connection, so you can see where the WiFi is strongest. There are over 900 wireless access points on campus.
"I had no idea! I'm for sure going to look that up though," said sophomore communication major James Webb.
Other students, like freshman biology major Sophia Llanio and junior international business major Nicolas Saavedra, and Senior and Communications major Jose Cisneros also said they didn't know there were maps.
Junior psychology major Lenel Mattek believes the Fountains WiFi could use some improvement.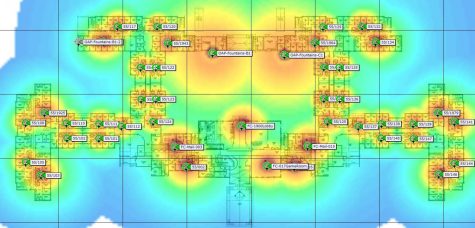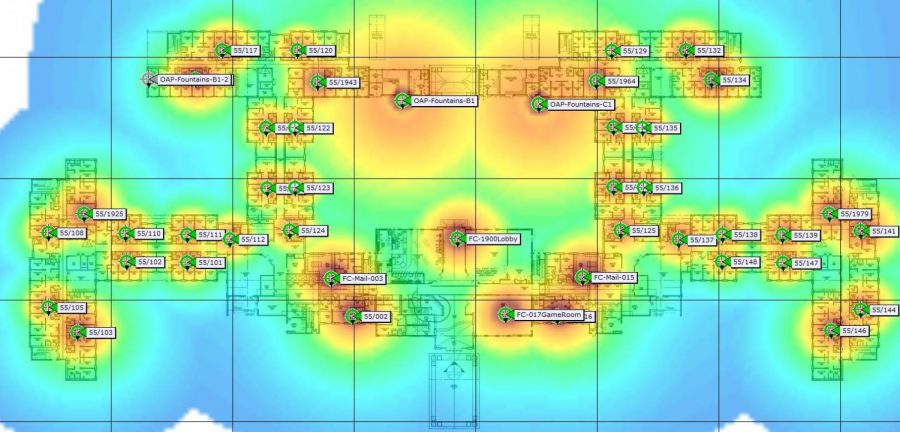 "I lived there for three semesters and the WiFi was so slow," Mattek said. "Often, it would give me trouble, especially on my cell phone."
Junior international business major Nicolas Saavedra also said the WiFi at the fountains is slow, adding, "It's equally mediocre everywhere."
"I would say WiFi is bad to and from the gray lots," said Webb. "But it's in and out everywhere on campus. When it works, it works. Sometimes it doesn't, but I personally don't carry high expectations for the WiFi."
The best WiFi, according to Mattek, is at the Library. "When I go there, I never get let down by the WiFi speed," she said.
Llanio, Webb and other students all agreed that the library had the best connection.
Although some students believe the WiFi gets worse the higher up you go in the library. Alumni and communication major Julia Newton said, "The worst was when I was on the fourth floor and in the middle of an assignment and then the internet would cut off."
Another variable to consider is the incoming students and a possible increase in class size. "More students means we need better WiFi," said Saavedra. "If they're admitting more students every year then we need better WiFi at hotspots like the library."
However, the WiFi seems to get a thumbs up from most people. Webb said, "I would rate the WiFi a 7/10. It's not super fast, but it gets the job done."
—
For more information or news tips, or if you see an error in this story or have any compliments or concerns, contact [email protected].