UNF computer science students bring their idea to life at One Spark
Sosympo.com connects presenters with the community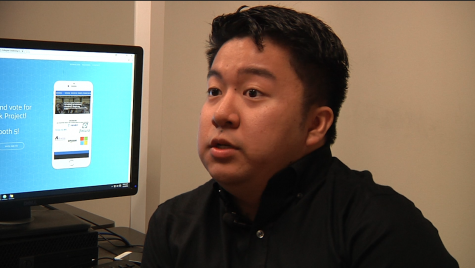 Ever been to a career fair or symposium and felt empty afterward, like there was no way to connect? UNF computer science senior Adrian Santos and his team have the solution.
sosympo.com — A website designed sole by UNF students to connect employers or researchers with those who attend events. Santos created the website along with UNF computer science seniors Sotiri Kolvani, Salim Zubair, Camron Conway and Michael Vasquez. 
"So we're trying to make the symposium be interactive from the presenters to the community," Santos said.
Santos and his team  will be showcasing their website at One Spark. The idea fest returns to Jacksonville this weekend at the Daily's Amphitheater Friday and Saturday.
"Our project is about transforming how symposiums work, and career fairs and science fair rigs," Santos said. "We're trying to connect the presenters with the community."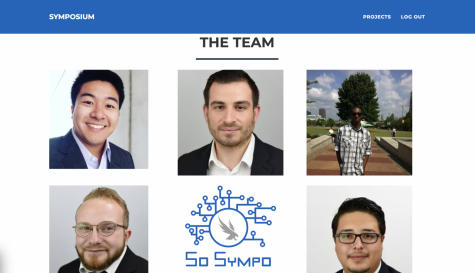 The idea is that presenters of projects or themselves as talent will upload their projects and profiles to sosympo.com after attending a career fair, science fair or any kind of symposium.
Employers or venture capitalists will then visit the website after the event where they'll be able to re-explore projects or people and get in touch with them. They also have the ability to favorite projects for later.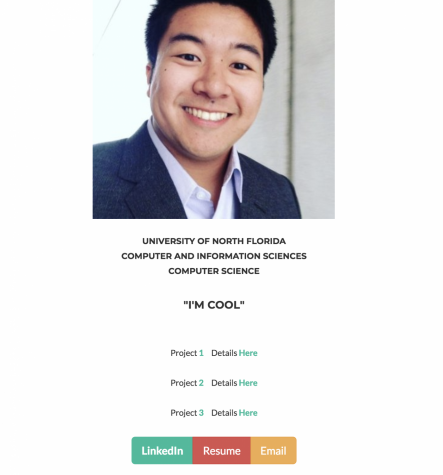 People and presenters can create custom profiles with photos, bios, and links to other social media to learn more about them.
Santos said the idea for sosympo.com dawned on him after being the presenter at an event and feeling like there was just not enough connection after.
"What I've noticed from the multiple years that I've been here is that there is no connection afterward, so even if you presented something there's nothing that happens after because the venture capitalist can't remember the name of the person or even the project," Santos said.
Santos is delighted he will be able to showcase his work was able to make his idea come to life. He encourages anyone with an idea to pursue it whether it be at next year's One Spark or any other way.
Santos and his team with be at booth number five at One Spark April 6 and 7 from 12 to 8 p.m.
—
For more information or news tips, or if you see an error in this story or have any compliments or concerns, contact [email protected].