#SaveStudentNewsrooms – A social media campaign to support student publications
The Daily Campus, a student-run news organization for Southern Methodist University, has been one of several student-run independent newspapers to close its doors due to lack of funding. They will have to be re-affiliated with their university starting in May, meaning that the University itself can censor what goes out to the students.
This is an issue that has hit many student-run newspapers across campuses nationwide, and why the staff of the Independent Florida Alligator, University of Florida's student-run newspaper, has started the social media campaign #SaveStudentNewsrooms.
The campaign will be on Wednesday, April 25 and the goal of the hashtag is to flood social media with the best work of the student newspapers, current student and alumni testimonials, and links to personal donations of student-run newspapers across the country.
At the time of publication, 118 student publications have signed up to take part in the campaign. This includes the Central Florida Focus (University of Central Florida), the Eagle News (Florida Gulf Coast University), Knight News (University of Central Florida), Sparks Magazine UF (University of Florida) and UNF's very own UNF Spinnaker.
The Spinnaker is funded by UNF Student Government but is not in any way censored by SG or the University. Some university funded newspapers cannot say the same.
On April 25, Spinnaker will be posting editorials from current and previous staff members regarding the importance of having an independent student-run newspaper.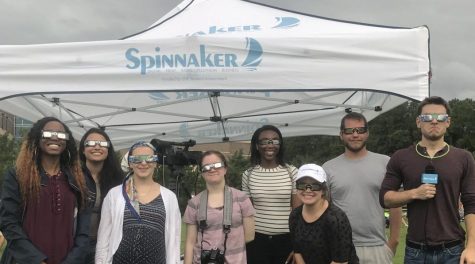 —
For more information or news tips, or if you see an error in this story or have any compliments or concerns, contact [email protected].