The best job search websites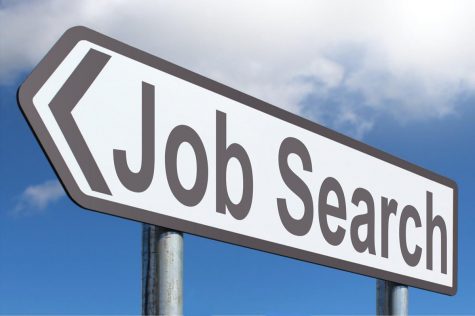 Looking for a job or internship can be difficult if one isn't steered in the right direction. Thanks to the internet, job listings are posted and updated in real time, and a simple search can bring access to hundreds of opportunities in any professional field.
Here are five of the best job search sites:
Indeed.com
Indeed allows you to post your resume with just a click, and the simple interface of the website makes it simple to find exactly what you are looking for. Search either the job title, keywords, or the company you would like to work with the location, and a list will come up with all the opportunities in the area. Job descriptions, requirements, preferred qualifications and core competencies are listed, as well as descriptions of the company. By clicking "Apply Now", you will be redirected to the website to fill out the application as needed.
Ziprecruiter.com
With a similar interface as Indeed, Ziprecruiter is simple and makes it easy to find exactly what you are looking for. The website allows you to search for a career field or specific keywords and the location in which you would like to work. The website also notifies you when your application has been viewed (!!!), and keeps you updated throughout the entire process.
Monster.com
Monster also allows you to search for jobs by company, position and location. The website offers tips for interviews, resume building help, and networking advice. There are company profiles with information on the culture of the company, as well as employee reviews, so you can be well-informed on who your potential employers are. The most unique aspect is the directory of online and local professional development programs. This resource allows you to find out how to better your qualifications and yourself for your potential career.
Careerbuilder.com
Career Builder allows you to search for a job and upload a resume, like the others, but the searches can be narrowed and filtered to find the exact type of job you have been looking for. Search for a company or specific career field and location, and then you can search for the type of employment, such as full-time, part-time, seasonal, contractor, and the amount of annual salary, starting from $20,000. The website also allows you explore career fields and find out what the average salary and working conditions are per each job.
Google for Jobs
Google for Jobs allows you to apply for jobs directly from a Google search. The interface is simple, as Google tends to be, and provides results from other jobs sites-including the ones listed above. Like the others, you can narrow the search by location, company, and type of job. This site is innovative because it groups everything together and allows you to see the differences in different postings from different websites.
—
For more information or news tips, or if you see an error in this story or have any compliments or concerns, contact [email protected].