Privacy concerns cause younger Facebook users to delete the app from their phone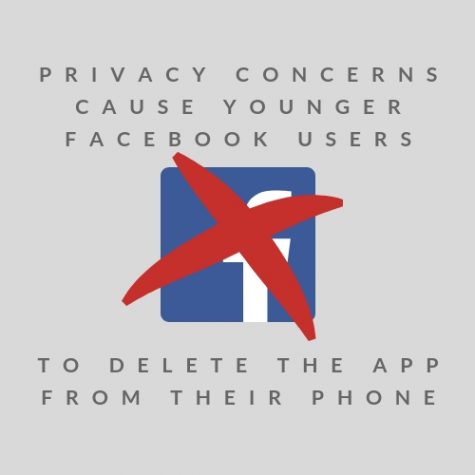 More young people are deleting the Facebook app from their phones, according to a new survey conducted by the Pew Research Center and released on Sept. 5.
The survey found 44 percent of younger users had deleted the app in the past year, compared to older users, mainly 65 years and older, who were less inclined to do the same. Recent privacy concerns appear to have impacted all Facebook users to some degree, but younger users have taken a more proactive stand.
"Well, part of it is the security issue that Pew noted that kind of freaks the younger users out where they adjust their security settings," Georgette Dumont, a UNF associate professor of political science and public administration, said.
Many Facebook users were outraged after learning that Cambridge Analytica, a political consulting firm, accessed the accounts of more than 50 million user accounts without their knowledge or consent.
Cambridge Analytica's actions caused a firestorm among Facebook users, in particular, users aged 18 to 29.
Of the same Facebook users surveyed, 74 percent said they took at least one of the three following precautions in the past year. This includes abstaining from Facebook use for several weeks, adjusting privacy settings and purging the app from their phone.
"If that's your concern of privacy issues with Facebook, then you probably need to stop using Google and Gmail that has access to everything you have ever known," Kevin Mahmke, a senior nursing major, said.
Of the younger Facebook users surveyed, 64 percent said they adjusted the privacy setting, as opposed to only a small portion of older users. Surprisingly, both the younger and older users abstained from Facebook use at a similar rate.
After receiving a lot of negative feedback about the Cambridge Analytica scandal, Facebook updated its privacy setting to give its users enhanced access, to download data, Facebook collects about them.
—
For more information or news tips, or if you see an error in this story or have any compliments or concerns, contact [email protected].