Can UNF withstand a hurricane?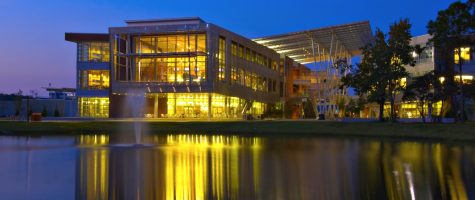 The last time Jacksonville was directly hit by a hurricane was Hurricane Dora on Sept. 10, 1964. Dora hit Jacksonville as a Category 2 hurricane and delivered six inches of rain. The rain, coupled with unusually high tides and gale-force winds, wreaked havoc across the city. This storm caused catastrophic flooding in and around Jacksonville and damage to the tune of $2 billion, according to today's estimates.
But what's going on with hurricanes this season, and can UNF withstand a hurricane?
"I think hurricane conditions are going to stay more heated up because there was a period here when we had winds out of the east and those rains that would come every two hours and dump a lot of water," Donald Resio, Director of the Taylor Engineering at the University of North Florida said. "That meant the circulation shifted and that was a part of the high system that steered Florence to where it ended up."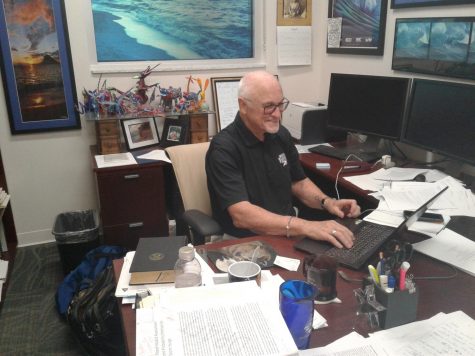 In Jacksonville, flooding usually occurs in the more flood-prone and poorest areas near the St Johns River. At hide tide, ocean water is forced into the mouth of the river.
With nowhere to go, the river begins to swell and rise to cause a storm surge. Sometimes it can take up to four months to empty into the Atlantic Ocean.
That is what happened with Hurricane Irma in 2017. Irma had a major impact on Jacksonville and other parts of the area but UNF was virtually unscathed.
"This my first year at UNF, but as far as I can see with the infrastructure, it seems pretty safe here," Joseph Howard, a freshman majoring in international relations and politics at UNF said. "I think I'll be safer here than downtown or Riverside."
Resio believes UNF, a relatively flood-free area, has done a good job with the drainage system on campus, and it would take a particularly bad event involving extreme precipitation in the St Johns River and a storm surge to endanger us at UNF.
The 2018 Atlantic hurricane season officially ends Nov. 30.
—
For more information or news tips, or if you see an error in this story or have any compliments or concerns, contact [email protected].