"First Man" vividly brings Neil Armstrong to life
A number of movies and documentaries have been made to recapture and retell Neil Armstrong's courageous first walk on the moon, but none have ever highlighted his vulnerabilities as well as "First Man" has.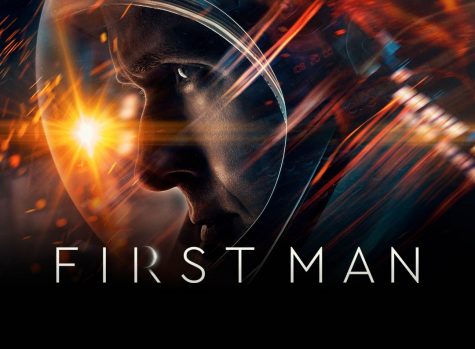 "First Man," directed by Damien Chazelle, captures the life of Armstrong and his heroic career at NASA in a way that makes him feel ordinary. Chazelle takes moviegoers along for the ride through the eyes of Armstrong in the 1960s as he replicates the feeling of soaring through the sky and beyond in a confining rocket ship.
Canadian actor Ryan Gosling portrays Armstrong as a man who is strong, secure and sure of himself at NASA, but is having a hard time dealing with the death of his three-year-old daughter Karen.
Armstrong's wife Janet is played by English actress Claire Foy. Foy's performance is solid and believable but at times annoying as she is shown usually at home worrying about her husband.
The movie winds its audience through the looking glass by showing archived NASA footage, starting with the Apollo mission and Armstrong's walk on the moon. It appears that Chazelle's goal was to make the viewer feel as if they were walking on the moon, and he definitely accomplished that feat.
Neil Armstrong was notably one of NASA's most gifted and able-minded. But he was also a man struggling to cope with grief. "First Man" shows the national hero in a humanly flawed way. Saying goodbye and letting go of his daughter was not easy, but he did it by taking that first step on the moon and uttering the famous words, "one small step for man, one giant leap for mankind."
Rating: 3.5/5 sails

—
For more information or news tips, or if you see an error in this story or have any compliments or concerns, contact [email protected].