Tips to stay healthy this cold and flu season
The UNF campus is a great place for higher learning and intramural sports. It is also a breeding ground for influenza, which is commonly known as the flu. Cold and flu symptoms are strikingly similar. However, cold symptoms tend to develop slowly, as opposed to the sudden appearance of the flu.
Flu is a contagious respiratory illness caused by influenza viruses. These viruses infect the nose, throat and, in some cases, the lungs. The difference between the flu and a cold is sometimes difficult to discern for someone other than a medical professional.
"The flu is a problem every winter season. It doesn't matter if we live in Florida; it doesn't matter if we live in a beautiful coastal or tropical area," Doreen Perez, the director of Student Health Services said. "There's a lot of travel that goes on, so it's going to be here."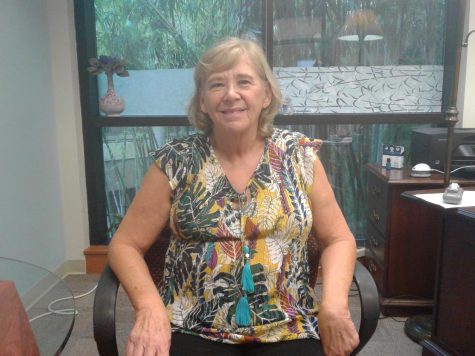 Common symptoms of the flu are fever, cough, sore throat, runny or stuffy nose, chills and head and body aches. These symptoms can resolve themselves in healthy individuals but can lead to more serious health problems for those with unhealthy or compromised immune systems. In most cases, the vaccine is strongly recommended.
Many students, in their desire to take a break from their studies, choose to travel to their respective homes, especially during the fall and winter school semesters, and they return to the campus with the virus. In this case, as suggested by medical professionals, it is important to build herd immunity.
The definition of herd immunity is to build a resistance to the spread of a contagious disease within a community by vaccinating a high concentration of individuals.
"Vaccines are available here on campus and they are very inexpensive," Perez said. "Twenty dollars for students and, if the student has insurance, we'll give them a walk-out statement and they can bill their insurance company."
People with the flu are most contagious within the first three to four days after the onset of symptoms, but some have been known to infect others one day before symptoms develop and up to five to seven days after becoming sick, according to the CDC.
The annual influenza vaccine is not 100 percent effective but, when diagnosed early, antiviral drugs can be quickly administered to treat the illness and lessen the severity of the symptoms.
Perez said the best defense we have to safeguard against the spread of the flu is frequent hand washing and getting the flu shot annually.
—
For more information or news tips, or if you see an error in this story or have any compliments or concerns, contact [email protected]