Soderberg takes a loss to Maltz for a representative seat
Democrat Nancy Soderberg loses to Republican Michael Waltz for the representative seat for the sixth congressional district.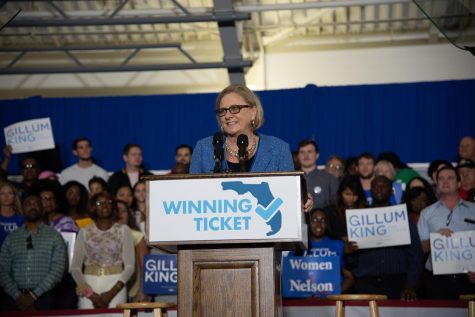 Florida's sixth congressional seat has not been held by a democrat since 1989, after Buddy Mackay.
Soderberg worked as an American foreign policy strategist in the Clinton administration, including Deputy National Security Advisor and Alternate Representative to the United Nations, with the rank of Ambassador. She later became a professor at UNF where she continues to teach political science.
Her campaign highlights the importance of investing in education, expanding healthcare, creating jobs and
The sixth district representatives in Florida represents the area from southern Jacksonville suburbs to New Smyrna Beach. This position requires the congressperson to make and pass federal laws. The representative will work in the legislative branch of the federal government in the House of Representatives.
—
For more information or news tips, or if you see an error in this story or have any compliments or concerns, contact [email protected].