Blind Date with a Book: An early Valentine's and love letter to literature
In celebration of books and an early Valentine's Day, the Carpenter Library is holding its fifth Blind Date with a Book event from Feb. 1 through Feb. 14, giving students a chance to step back and relax with a good book.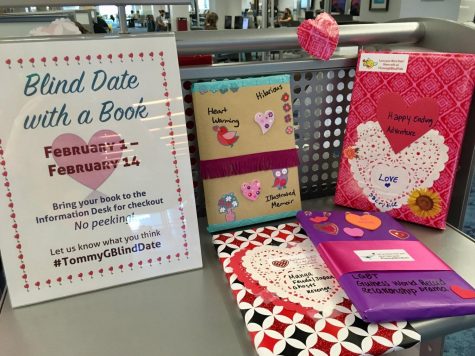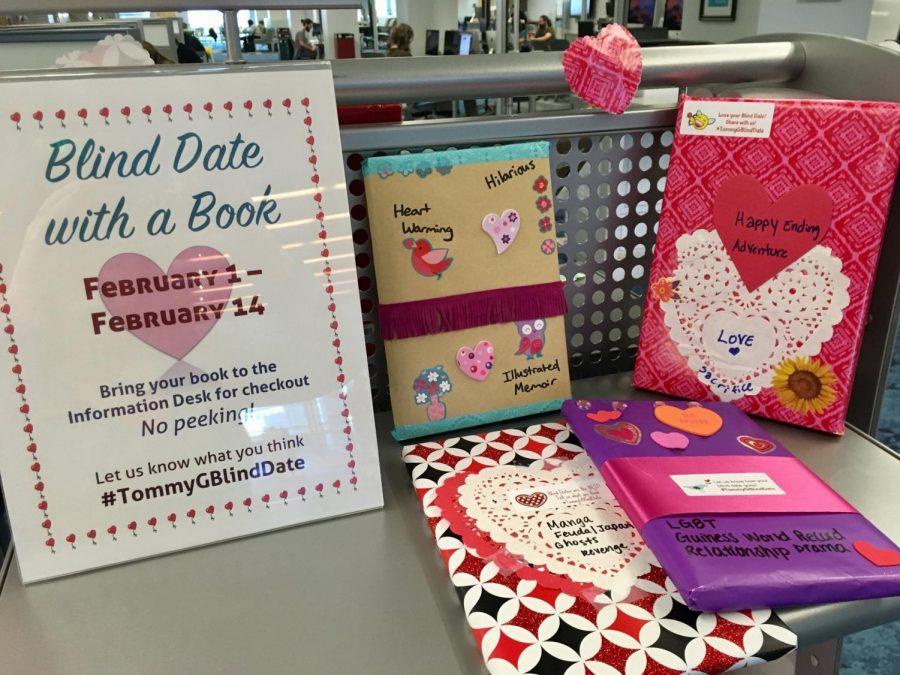 Five years ago, libraries across the nation started this event to promote their collections and literacy in all visitors.
"We thought it would be really fun, not only for staff, to wrap up all these books, but also fun for students, because that way, they know what we have in our collections was available for checkout," said Student Outreach Librarian Maria Atilano. "It's also beneficial for wellness, because reading is relaxing… and so, [you know,] you don't have to read just textbooks anymore."
According to Atilano, the Blind Date event sees anywhere from 200 to 250 books checked out on average, with last year almost reaching 300 – proof that the event is reaching to people and giving them a good time and opportunities to stop and relax. One student, English Major and Junior Devan Shepard, wholly shared the sentiment.
"What I like about the Blind Date (with a Book) display is, I like the designs on the covers of the books… [One] reminds me of my grandmother, 'cause she likes doilies, and that's what drew me," Shepard said. "That and I like crime and mystery."
A slow start greeted the first day of the event, but the promise of a new read and chance to relax makes for one of the best Valentine's events to enjoy.
—
For more information or news tips, or if you see an error in this story or have any compliments or concerns, contact [email protected]