Hope has Returned to Venezuela
"…that government of the people, by the people, and for the people shall not perish from this earth." – "The Gettysburg Address" 1863
Sixty-one years after President Lincoln's words inspired the overthrow of a Venezuelan dictator, Juan Guaidó has called for his people to rise up again. In 1957, Actress Juana Sujo's fiery delivery of these words sparked an uprising that ultimately overthrew the military dictatorship of Marcos Pérez Jiménez. On January 23rd, the people of Venezuela answered the call and peacefully took to the streets to call for the end of the regime of Nicolas Maduro.
Guaidó graduated as an industrial engineer from Andres Bello Catholic University (UCAB) in Caracas and has two Masters of Public Administration from George Washington University and the Instituto de Estudios Superiores de Administración in Venezuela. He helped found the Popular Will party in 2009 with Leopoldo López, a well known opposition politician who is currently under house arrest. In 2015, he participated in a hunger strike that forced new elections. He was won a seat on the National Assembly and in January 2018, he was sworn in as the Leader of the Majority.
Then on January 15, 2019, Guaidó wrote a letter which invoked three articles of the Venezuelan Constitution. He argues that Maduro is an illegitimate President which means the leader of the National Assembly must take the office. He also calls on all citizens to 'restore and enforce the Constitution' and for the Venezuelan people to 'reject any regime that violates democratic values and human rights.'
The people answered his call in masses as crowds gathered inside and outside of the country. One of those people was UNF Student Body Vice-President Maria Bermudez who was visiting her grandfather. Maria had to travel to Bogota, Colombia to visit him because her family cannot enter their home country for fear of not being able to leave. She spoke with Spinnaker to share what she saw and her thoughts on the future of Venezuela.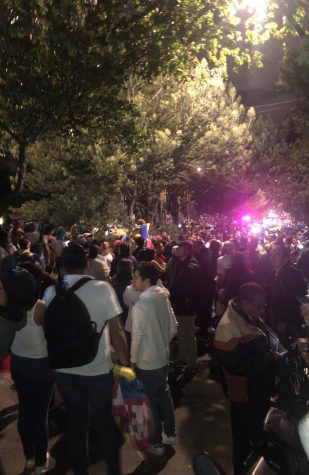 "For the first time since I can remember, we have hope." Maria says. "These dark times have gone on for too long and now we finally have someone who is willing to stand up for the people."
Maria proudly shared that she and her family participated in the January 23 protests against Maduro. The pictures and video that she shared are incredible. They showed thousands of people taking to the streets and marching to the Venezuelan embassy. Bogota is almost 1,000 miles away from the Venezuelan capital. Many Colombians held up signs that read 'Libertad' which means freedom, in support of their brothers and sisters.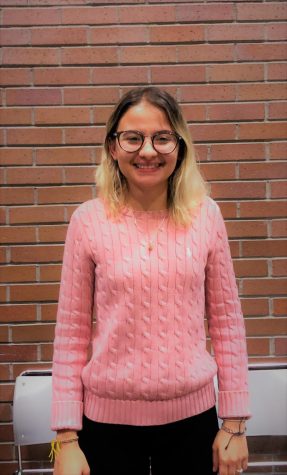 Maria said that she encountered Venezuelans everywhere. From her taxi driver from the airport, to an entire waitstaff at a Colombian restaurant to random people on the street, she met many people who fled the crisis in her home country. The numbers are astounding. According to the UN High Commission for Refugees, there are more than 3 million Venezuelans living outside of their country but this number reflects official statistics, whereas the Brookings Institute estimates that 4 million people have fled. For comparison, it's estimated that 5 million people have fled the Syrian Civil War.
Most recently, Guaidó was given control of Venezuela's bank accounts in the US and has prevented Maduro's access to $1.2 billion of gold stored at the Bank of England. The military still supports Maduro but this support is eroding as his access to cash is dwindling. An Air Force General recently defected to the opposition and has called for other officers to follow his lead.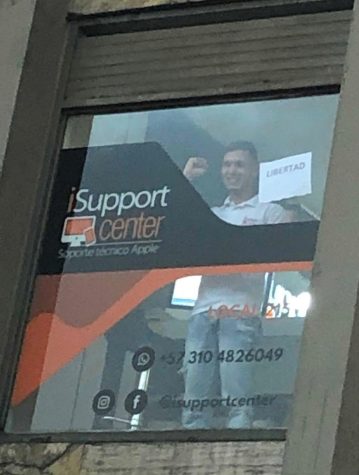 The situation is untenable and it's only a matter of time until the tension finally breaks. Will Maduro arrest Guaidó, which will inevitably bring the wrath of the United States, who has recognized him as the legitimate president of Venezuela? Or, will Maduro cut his losses and flee, seeking asylum in Cuba, Russia or even Turkey? Only time will tell. Until then, the people of Venezuela continue to suffer but they are hopeful that their suffering will ultimately lead to Libertad.
__
For more information or news tips, or if you see an error in this story or have any compliments or concerns, contact [email protected]