Column: Making your way around town
This column is part of a series written by Tyler Wailes. Wailes is on a study abroad trip and each week she shares her experience with Spinnaker readers. This column gets published every Friday.
Gym memberships are not included in a student's tuition at the University of Hertfordshire like they are at the University of North Florida. Those who wish to use the campus exercise facilities must set up a monthly pay plan using an English bank account. For most banks, visitors must prove they will be residing in the country for more than six months to create a checking account.  I will only be here for five. Therefore, I can not create a bank account while in Hatfield and I will not have access to the gym during my time abroad.
While I won't be able to use a treadmill while I study in the U.K, I will still have the opportunity to engage in more exercise than I would at home. Without a car to take me where I need to go, I often find myself traveling by foot, usually carrying bags of groceries or books with me. There are also clubs on campus that provide students with fun ways to stay active for free. This is a resource I have taken advantage of, even participating in a roller skating night on the school's tennis courts.
When I don't have enough energy to walk where I need to go, public transportation is quick and easy way to get around. For example, when making the trip over to London, the Hatfield Train Station is about a thirty minute walk from my accommodation, a fifteen minute bus ride, or a five minute Uber. I often find myself paying one pound and ten pence to take the bus over to the rail station. Once there, if I am traveling with a group of three or more, we are able to buy our tickets together and receive a thirty-four percent discount on our all-day travel cards. This card gives travelers access to a train to and from London, use of the underground, an opportunity to ride on the double-decker busses, and the ability to board all ferries for roughly nine pounds on the weekend and thirteen on the weekdays.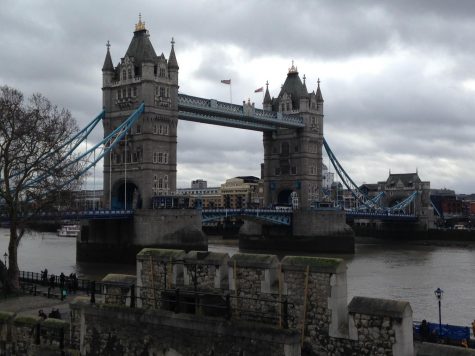 Not only do I use public transportation to get around town, I also use this resource to get to class. The University of Hertfordshire is comprised of two different campuses, College Lane and De Havilland. While I live on College Lane, all four of my classes take place on the De Havilland campus. Though the campuses are only a mile from one another, this results in about a twenty-five minute walk. The weather here can get pretty chilly and it is never pleasant to walk in the rain. Thankfully, the university provides its students with a free shuttle that runs every ten minutes. It runs through the College Lane campus, De Havilland campus, all of the student parking lots, and to a stop near the local mall.
Though I miss my car dearly, my time away from it has allowed me to become far more resourceful than I was only a few months ago. Taking the time to stop and read a map was something I had never done before. Normally, I would simply put the address in my phone and wait for Siri to tell me where to go. While technology is a wonderful resource, I've learned you can't always count on it to work all of the time. Being able to get myself from place to place without always having to use my phone, but rather using the clearly labeled maps posted around the city, is a skill I am grateful to have acquired.
—
For more information or news tips, or if you see an error in this story or have any compliments or concerns, contact [email protected]