UNF is Moving Forward: John Aloszka wins Bid for Student Body President
In a finale of what proved to be an emotional campaign season, John Aloszka has won the bid for Student Body President along with Vice President pick Natalie Costello.
The Forward ticket won with a landslide of 1,141 votes for the Aloszka-Costello ticket. The Frontier garnered 359 votes. Once the results were read, members of the Forward party sprang up to celebrate while Aloszka and Costello embraced.
"I feel amazing, I've just now stopped crying. This is everything we've worked for for the past five months," Costello said.
Moving forward, Aloszka stated that there's work to do before taking office, that he's ready to make Forward's initiatives a priority, and that he wanted to thank the voters.
"Thank you all for your support. I think what we all need to do is come together and work because we all have the same goals. Between the two campaigns it was all based on involvement and engagement, and so we really want to push that this year—and we're just excited." Aloszka said.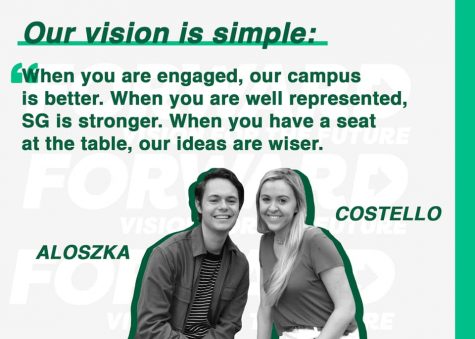 Aloszka also said that he understood that running a campaign takes courage, and that it meant living with anxiety for the past few months.
Lee Tomlins, the candidate for the Frontier party, understood the sentiment as he thought on the future.
"I'm probably just going to relax. It was elections, it was rough…Spend some time with family, relax…it's well needed." Tomlins said.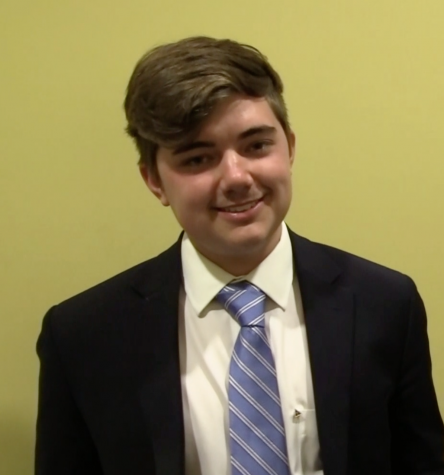 Tomlins was also appreciative of his voters and wished the opposing party "good luck, and have fun".
The Forward party's initiatives include creating a new student involvement center, increasing concert funding, replacing the boathouse, getting a mobile Osprey1 card, enacting a counseling center growth plan, and forming new study spaces.
At the end of the night, candidates Aloszka and Tomlins shook hands and went their separate ways as the future of UNF moves Forward.
—
For more information or news tips, or if you see an error in this story or have any compliments or concerns, contact [email protected]