Panda Bear opts for stripped-down artistry on "Buoys"
Panda Bear for the last two decades has been nothing short of a pillar in the indie music scene, with fingerprints all over the industry both as a solo act and with Animal Collective. "Buoys," in accordance, feels more like an album created without much of a care than one of an artist that has something to prove.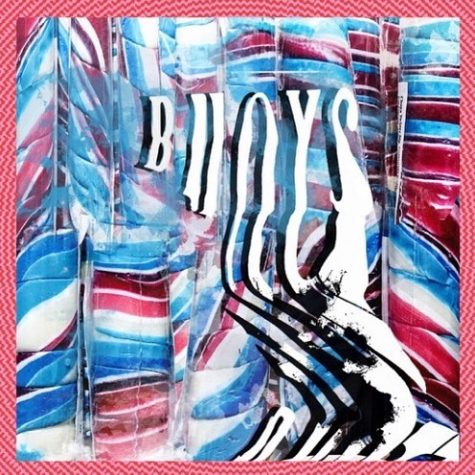 "Buoys" is a sonically stripped down piece compared to past Panda Bear albums. Noah Lennox throws his trademark use of vocal and instrumental layering to the wayside in favor of simplicity. In the case of "Dolphin," Lennox's vocals are present over the top of a single acoustic guitar, some sparse textural samples, and an 808 hi-hat.
While simplicity might be at the forefront of this project, underlying are small yet clever production tricks. Loops are often purposely broken. Lennox's vocals are thrown through an ever changing ambitious array of effects. Delay, reverb, distortion and vocoder are all ran through the mix, seemingly constantly fluctuating.
"Token" features a warm yet hooky backing synth, overlaid by a single distorted guitar riff and inviting artistic vocal melodies. In the spirit of the album's title, Token sounds what I imagine floating on a smooth sea would be like. The track begins to evolve when some bright sliding synths that simulate a build-up and subsequent break, almost in the fashion of an EDM track. These breaks are followed by a slip back into the previous more tranquil, warm nature of the song, a pattern that repeats through the track cultivating into a final captivating bridge.
What strikes me about "Buoys" is that it is somewhat a return to form for Panda Bear to that of the days of "Young Prayer." Much like that album, ambience and artistic stylisation are favored more over traditional production. Though the two are not entirely similar,  it isn't incorrect to speak of "Buoys" as a spiritual predecessor to "Young Prayer," fifteen more years of experience after the fact.
This is where "Buoys" becomes an enigma. This is no doubt a well crafted and produced record, but also a borderline work of ambience and one more for artistic merit. Lennox's vocal melodies throughout this project are prolonged and sleepy, even in their most energetic moments. Nothing really drives these tracks forward, each song flows and meanders at it's own pace. "Buoys" is not an album you'd listen to for the entertainment value, but more something you'd listen to as an artistic piece.
Artistic is in no way a bad thing, however "Buoys" is far from an one and done "easy" listen if you're into songs with energy and life over amient and decorative.
Rating: 3.5 out of 5 Sails

—
For more information or news tips, or if you see an error in this story or have any compliments or concerns, contact [email protected]