UNF Ocean Engineer professor recognized for the Lifetime Achievement Award
*Updated 11:20. This story has been updated to show Dr. Resio was recognized by the Society of Underwater Technology and not by UNF.* 
The Society for Underwater Technology recognized Dr. Don Resio, a UNF ocean engineering professor, for the Lifetime Achievement Award. He has been recognized for his achievements and contributions in marine meteorology.
Resio has been working at UNF since 2011. He has always been interested in the ocean since he was younger growing up on the beach and catching crabs, fish, etc with his uncle. His real love is water. He loves to swim and has actually burst his eardrums thirteen times from diving. But that doesn't stop him from enjoying the water.
The award he received is named after marine meteorologist Vincent J. Cardone, who was a good friend of Resio. He felt wonderful to receive the award named after Cardone.
"He was probably the smartest person I know who could solve something and get practical results that were correct," Resio said.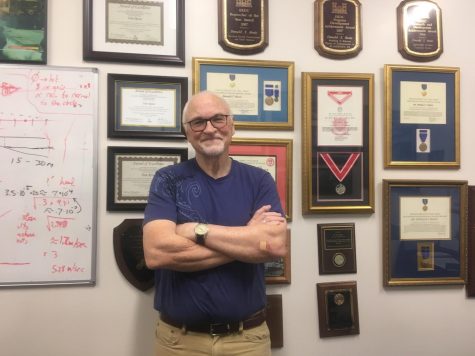 He did not know he was even nominated for the award but he has lots of friends in many different fields and he feels that they decided to nominate him. He appreciates that they did nominate him for the award. He feels very grateful and humble.
His most recent research is focused on how waves are generated on what they call wind waves. He is working on this research with one of his students to figure out the calculations. "Being a scientist I look at things more multi-disciplinary", he says.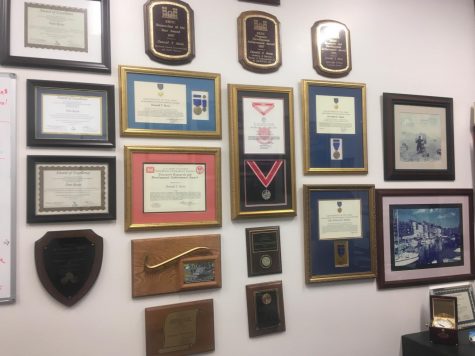 Resio wants to inspire his students to go for the goal.
"Dedicate yourself to doing something that makes a difference," Resio said. "Because if your doing something that is just purely academic doesn't make a difference or just make money your wasting your time."
Resio wants to make new discoveries, keep doing his research, and simply inspire his students to make a difference in whatever they choose to do in their life.
__
For more information or news tips, or if you see an error in this story or have any compliments or concerns, contact [email protected].