For Your Consideration: Guitar Vader – "From Dusk"
For every album that obtains some resemblance of fame, there are more than likely another fifty hiding in the trenches. Not available on Spotify or iTunes, Guitar Vader's "From Dusk" perpetually lives in the metaphorical darkness. The Japanese indie rock band's claim to fame came in the early 2000's, being heavily featured in both Jet Set Radio game soundtracks. Outside this blip in exposure, Guitar Vader are underground dwellers, through and through.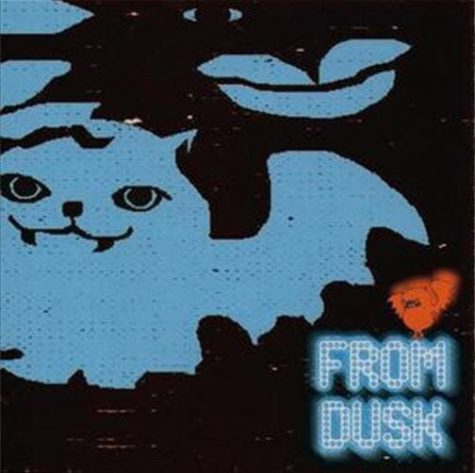 The album opens with the mellow yet ominous "Perfect brd." The track starts on a Jazz-inspired note, featuring a repeating organ loop and an irresistible bass riff, before diving into a distortion drenched chorus that makes you want to scream its lyrics, even if lead singer Miki Tanabe seems more satisfied in carelessly crooning over the heavy power-chord lined mix. After bouncing back and forth between jazzy verses and rock choruses, the track converges on a bridge featuring wild drum work and a power-chord lined mix that will throw you across the room.
Throughout it's duration, "From Dusk" is fun, upbeat indie rock with little interruption. While there is nothing particularly groundbreaking found in this record, catchy melodies, funky bass, powerful riffs, and glitzy synths all work their way into the mix. More often than not these songs carry a slight experimental twinge. Miki Tanabe's effortless performance on "Perfect brd" carries over throughout the rest of the project, her vocal delivery never sounds quite bored, but painlessly easy. Bass player Ujuan Shizo's vocals are generally more gruff, and provide a nice contrast of styles throughout the record. While contrasting vocals are nice for variety, the duo really shine in their duets present throughout.
"Shmanagash" is an instrumental that opens with a breakbeat drum loop before being joined by a swaying bass guitar and trumpet. Shortly after, a dancey feel-good acoustic guitar loop joins in. Spliced vocal samples of a local newscaster pop their way in and out of the mix to add some flavor to the beat, making for an unusual track in an otherwise more fluid sounding collection of tracks.
As far as I'm concerned, "From Dusk" will more than likely never win any awards, or be actively streamed again anytime soon. When it was first released in the early 2000's, it was only a modest success in Japan and the United States. However, underneath a pile of numerous more accessible projects, it still stands as an enjoyable indie rock record. While it undoubtedly isn't the best record ever crafted, it's a diamond in a deep, deep rough of records.
Rating: 4 out of 5 sails

__
For more information or news tips, or if you see an error in this story or have any compliments or concerns, contact [email protected].