UNF's Small Business Development Center helps with development of a non-profit
A former school teacher and UNF alumni, Jennifer Smith, went from washing clothes for her homeless student to starting a non-profit benefiting many students called The Giving Closet Project.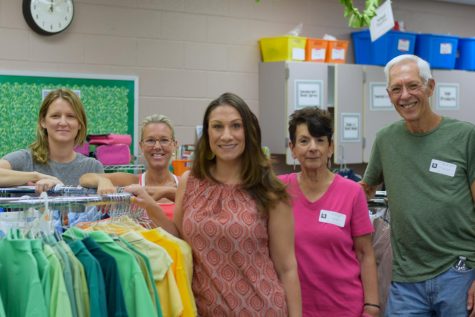 Smith needed assistance with developing a strategic plan to grow the non-profit and ultimately help more children nationwide. She enlisted the help of the Small Business Development Center (SBDC) located at UNF. Smith describes the information she's received from the organization as a "wealth of knowledge." The SBDC is currently helping Smith develop a game plan for her non-profit.
She has worked closely with Kevin Monahan, an area director at the SBDC.
"He's the guru," said Smith.
Although Smith is a UNF graduate, she was unaware of SBDC's presence on campus. Friends of Smith encouraged her to reach out to the organization.
"Everyone is really really nice and helpful, they're extremely accommodating," said Smith.
UNF students and faculty, who are also entrepreneurs, can take advantage of the resources SBDC has to offer. The organization can assist with developing business ideas, a business plan and gaining access to capital. Students and faculty can get help with recognizing the strengths and weakness of their business, evaluating the competition and conducting market research. The SBDC helps 1700 small businesses a year.
A six-part video series is available online that gives an overview of what is needed to start a business. The organization recommends watching these videos before attending a workshop or meeting with a consultant.
The SBDC is available to everyone, but it offers a majority of its workshop to students at no cost. Students can also meet with a consultant at no cost. Students and faculty can also attend workshops, such as "How to Start Your Own Business" and "Scaling a Service-Based Business."
The SBDC is located in the Adam W. Herbert University Center.
__
For more information or news tips, or if you see an error in this story or have any compliments or concerns, contact [email protected].