Spinnaker unveils the ultimate Father's Day playlist
Father's Day is soon approaching and Spinnaker has created a playlist devoted to the music their dads grew up on. Below are the top five songs in the playlist that all dads universally rock out to.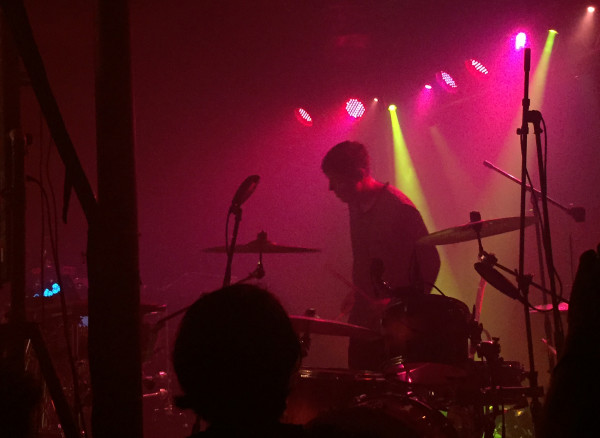 More Than a Feeling-Boston
This song is always on any classic rock radio station because it was one of the most popular songs in the  1970's. Whenever I'm with my Dad, we always hear this song at baseball games.
Margaritaville-Jimmy Buffett
Any Floridian has been exposed to this song and Jimmy Buffett is unofficially dubbed the king of Florida beach music. This song is a nice and easy jam and makes Dad want show off the dad bod at the beach.
No Sleep Till Brooklyn-Beastie Boys
This song is dedicated to the Dads who were edgy back in the day and who were "rockin' the parties eight days a week". The Beastie Boys were the first crop of white rappers and caught fire quick in the 1980's with hits like Brass Monkey and Fight For Your Right.
Start Me Up-Rolling Stones
The Rolling Stones will always be in the Mount Rushmore of rock bands and the
Dads will always tap on their steering wheel when any of their songs come on the radio. Start Me Up has the intro with the electric guitar that is infamous to any rock music fan.
Piano Man-Billy Joel
Billy Joel is best known for his storytelling in his music, especially in songs like Piano Man and Scenes from an Italian Restaurant. Piano Man is one of those classic bar songs and although my Dad doesn't listen to a lot of Billy Joel, I know it's a cornerstone song for others.
The songs in this playlist make for a nice day for fathers and their kids to bond, laugh, and have quality family time.
Here's a link to the fathers day playlist: https://open.spotify.com/user/drewmc912/playlist/03xThTbftJN9bqetj3z1y0?si=naVgSAHcQE2UzqY7jjIU0w
__
For more information or news tips, or if you see an error in this story or have any compliments or concerns, contact [email protected].