Howard the Duck attacked on Candy Cane Lake
In the recent weeks since Thanksgiving break, UNF's very own Howard the Duck, the traditionally sole waterfowl resident of Candy Cane Lake, has recently found his turf under threat from three mottled ducks.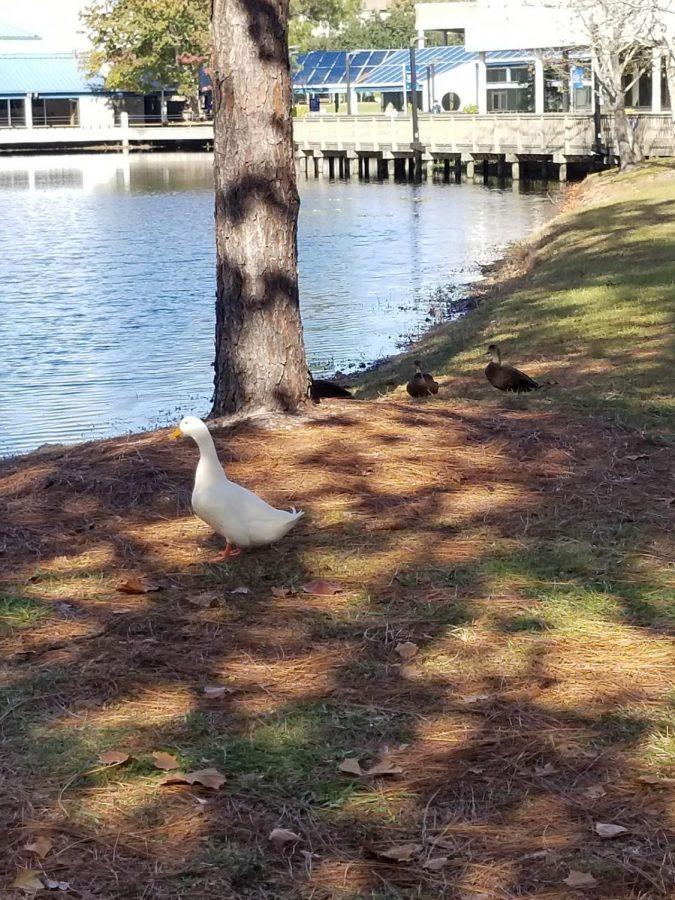 These three ducks, nicknamed Huey, Dewey, and Louie, after Donald Duck's infamous triplet nephews of the same name, have been frequenting Candy Cane Lake and making things tenuous for Howard. They have often been seen chasing, following, and sometimes even harassing Howard.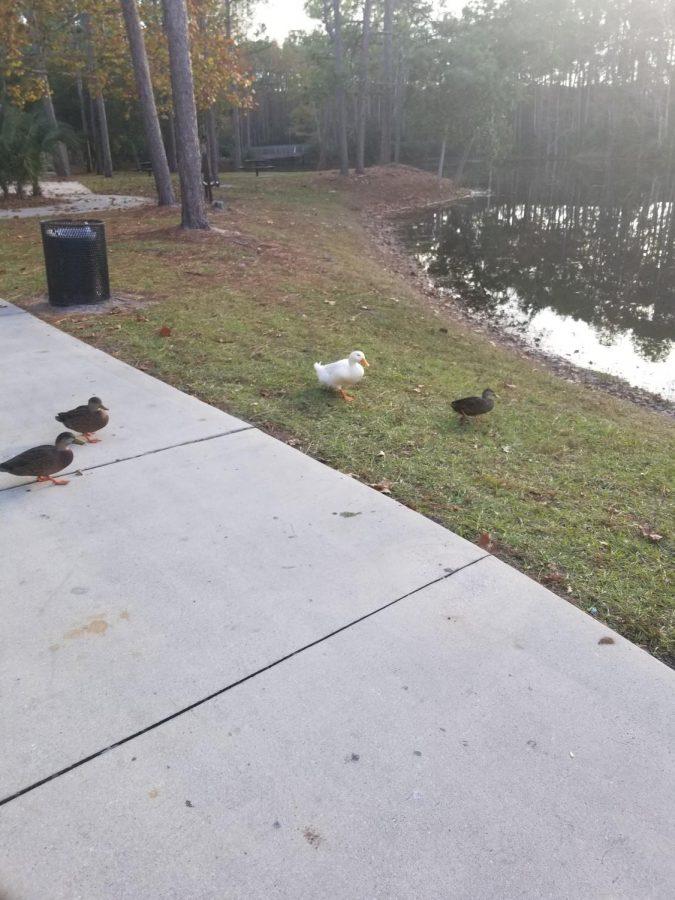 It seems Howard had been pushed to his limit, for after they refused to leave, a fight broke out. Spinnaker was there when Howard valiantly and successfully defended himself and his home from these ruffians.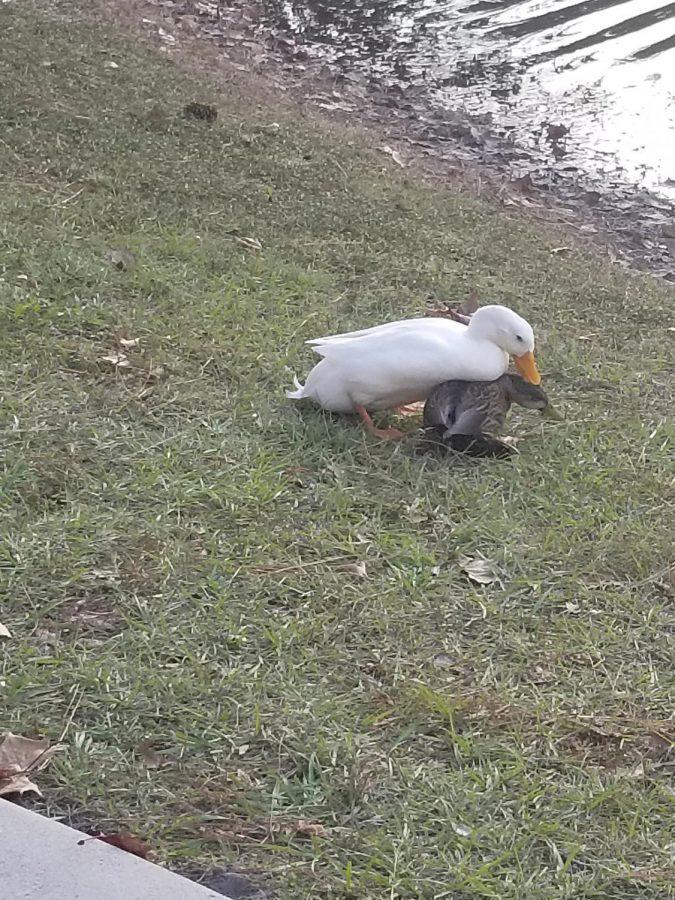 This just goes to show, when quack comes to shove, don't mess with Howard the Duck!
__
For more information or news tips, or if you see an error in this story or have any compliments or concerns, contact [email protected].