Want to banish the booze? Here are ways to boost your mental health amid the pandemic besides drinking
There's no denying that COVID-19 brought numerous unforeseen changes into our lives in 2020. For many people, their anxiety skyrocketed during this time and they've turned to alcohol in order to cope.
According to an article published on Morning Consult, 25% of millennials stated that they're drinking more during the pandemic. News-Medical reported that anxiety disorders have increased among US citizens amidst the virus.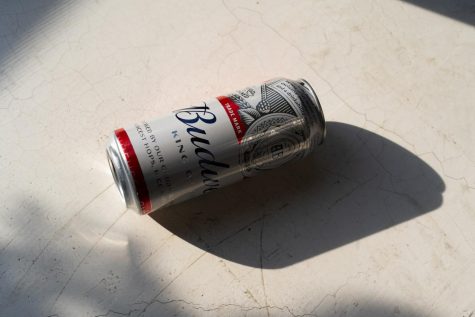 To some, having a couple of beers or glasses of wine to eliminate stress or anxieties might sound appealing, or even ideal. However, drinking doesn't provide any benefits to your mental health.
For those suffering with anxiety disorders, especially during a time like this, it's important to be aware that there are healthy ways to boost your mental health, and ways that assist with coping with anxiety. There are ways that don't involve using a depressant like alcohol, which can actually heighten anxiety.
Here are three easy ways to boost your mental health during the pandemic:
Be Physically Active
Exercise is proven to enhance our mental health. According to Houston Methodist, "Physical activity stimulates the release of endorphins, which relieve stress. It also stimulates the release of dopamine, serotonin and norepinephrine — which help regulate your mood." Some simple ways to be more active include walking, biking, or dancing.
Get a Good Night Sleep
There's a clear relation between sleep and our mental health. Medical News Today explains that not only is a good night of sleep crucial for the physical maintenance of our bodies, but it also helps sustain cognitive skills, including attention, learning, memory, and emotional regulation. The CDC suggests that adults should get seven or more hours of sleep each night.
Add Nutrient Rich Foods into Your Diet
What we put into our bodies not only affects our physical being, it affects our mood too. Medical News Today states that consuming an abundance of vegetables, fruit, legumes, whole grains, and lean protein can ease anxiety. Some helpful foods include fatty fish that are high in omega-3, eggs, yogurt, brazil nuts, and dark chocolate.
Making room for these simple, yet effective, changes in our lives are particularly useful, especially during these hard times that COVID-19 has thrown our way.
___
For more information or news tips, or if you see an error in this story or have any compliments or concerns, contact [email protected].