Women's basketball falls to JU in first River City Rumble meeting
JACKSONVILLE, Fla— The University of North Florida women's basketball team faced off against Jacksonville University on Thursday, falling to the Dolphins 74-51 in the first of two rivalry showdowns this week.
This loss continues a long and rocky losing stretch for this UNF squad, with the Ospreys having lost in their last four outings.
This contest was played at Jacksonville University's Swisher Gymnasium. Despite being situated just 10 miles from campus, it's anything but a familiar sight for the largely-brand new Osprey roster.
The Ospreys were shut down defensively in the first half, only mustering 21 points compared to the Dolphins' 40 heading into the break.
Now facing a deep hole, UNF continued to struggle offensively in the second half as well. However, signs of hope glimmered as the Ospreys kept up with the Dolphins defensively.
The Ospreys scored 30 points after the break, while also keeping up defensively by only allowing the dolphins 34 points in the second half, which led to the 71-54 final score.
Despite the defeat, there was no shortage of excellent performances during the contest.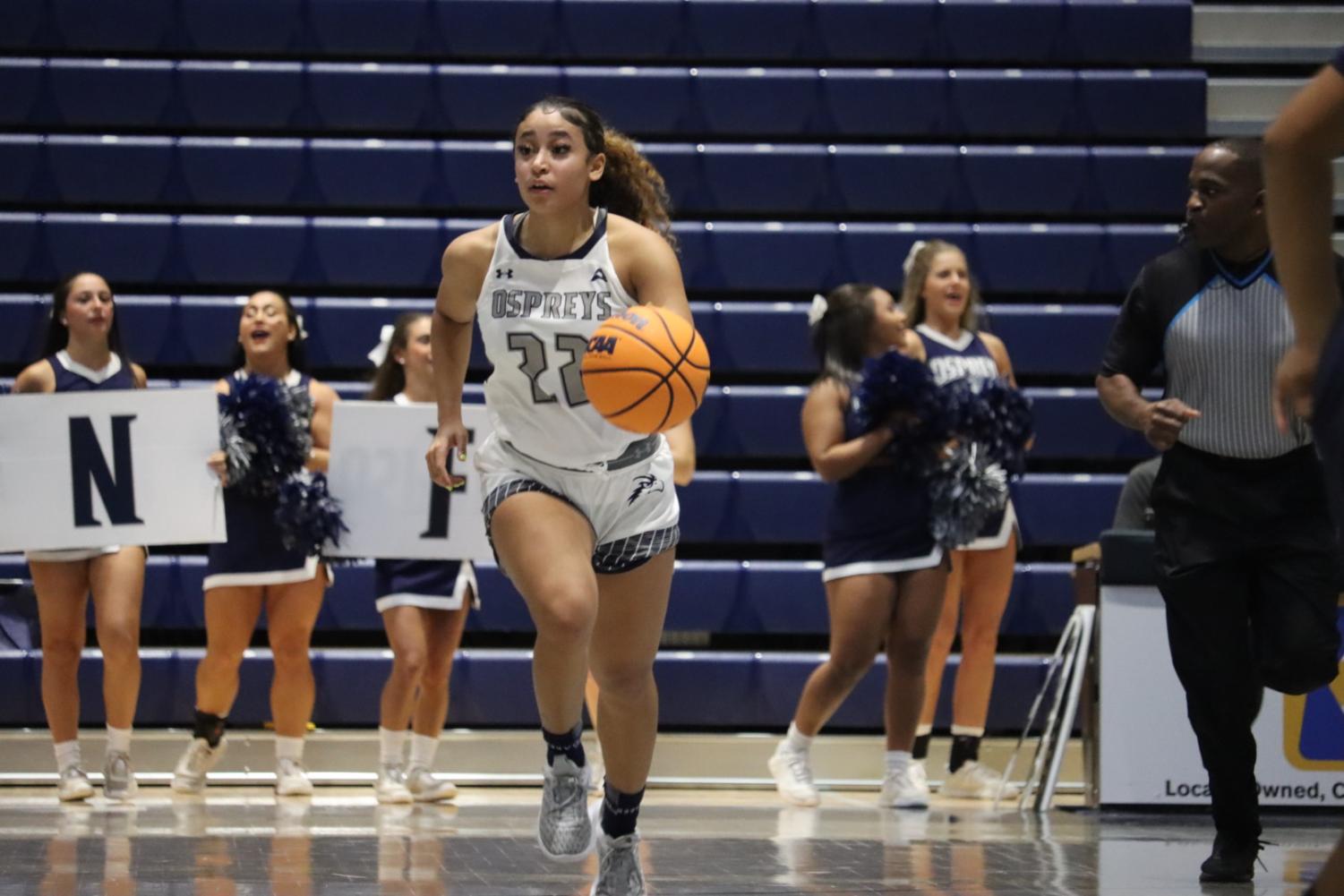 One such exemplary outing was conducted by redshirt junior guard Lyric Swann, who stepped up offensively with a team-leading 15 points. In addition, she also contributed on the defensive side of the ball with four steals and three rebounds.
Senior forward Emma Broermann also had an outstanding game in spite of the loss, dominating the paint with seven rebounds while also scoring nine points of her own.
With this loss, the Ospreys now possess a 5-13 record on the season, with a 2-6 record in the ASUN conference, a record that both players and fans are hoping will improve.
With ten games left before the ASUN tournament, UNF still has a great opportunity to turn around their season, especially with six of the remaining matchups to be played at home.
The Ospreys currently sit 13th in the ASUN conference standings, and will likely need to win most if not all of the remaining contests for a chance to compete in the conference tournament.
UNF will look to atone for Thursday's loss this weekend, with the Ospreys once again facing the JU Dolphins. However, this time the contest will be played at home in UNF Arena and the Ospreys are hoping that the home-court advantage will be the edge they need to knock off this river city rival.
___
For more information or news tips, or if you see an error in this story or have any compliments or concerns, contact [email protected].