What's protected and what isn't? New UNF website unpacks the intricacies of free speech on campus
Editors Note: This article was last updated on May 2 to adjust a paragraph about when UNF students have protested speakers on the Green.
In the first tangible response to the infamous preachers on the Green (aside from statements and town halls), the University of North Florida launched a website last week outlining expression on campus. 
Not on the UNF homepage, it can be accessed beneath the "About Us" tab and "Additional Information" section on the UNF Dean of Students Office's website. 
Chock-full of resources and links, there's a slew of information available about free speech and the First Amendment, responding to speakers, staying safe on campus and expressing your own views.
Split between three sectors — Learn, Act and Support — the site resolidifies that the university is committed to a welcoming campus with an institutional culture "rooted in the core values of mutual respect and civility," the site states.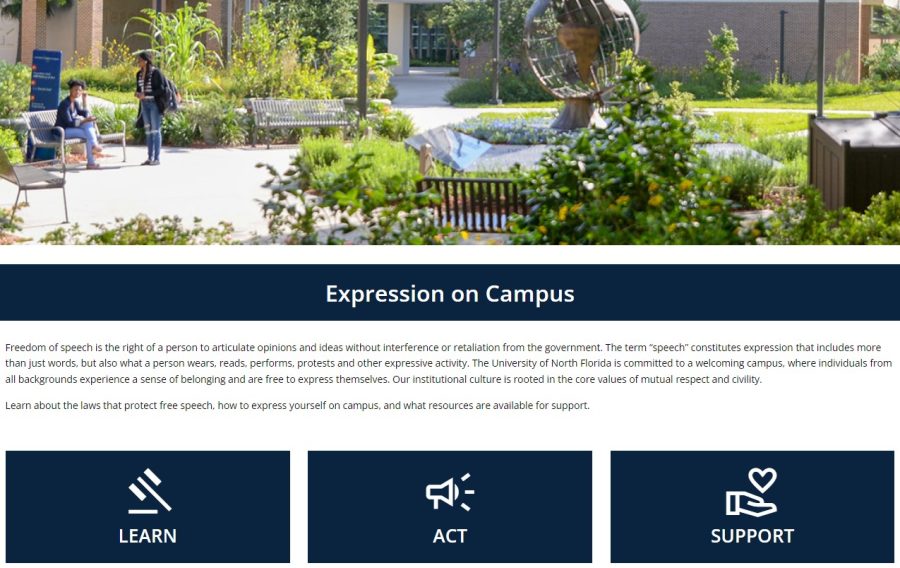 Though it never mentions the preachers by name — referring generally to "speakers" — here's why this website's launch is still important. 
A staple at public universities
Like its education counterparts across the state, UNF is no stranger to campus preachers or speakers in general. Rebounding after the bulk of COVID-19 restrictions were lifted, speakers returned to campus alongside thousands of students.
That's not to say they were nonexistent when the world shut down, but fewer students were on campus to interact with them.
The so-called "preachers on the Green" are certainly the most infamous, but the popular recreational spot at the center of campus also saw Sister Cindy (a TikTok street preacher) twice in the last two years.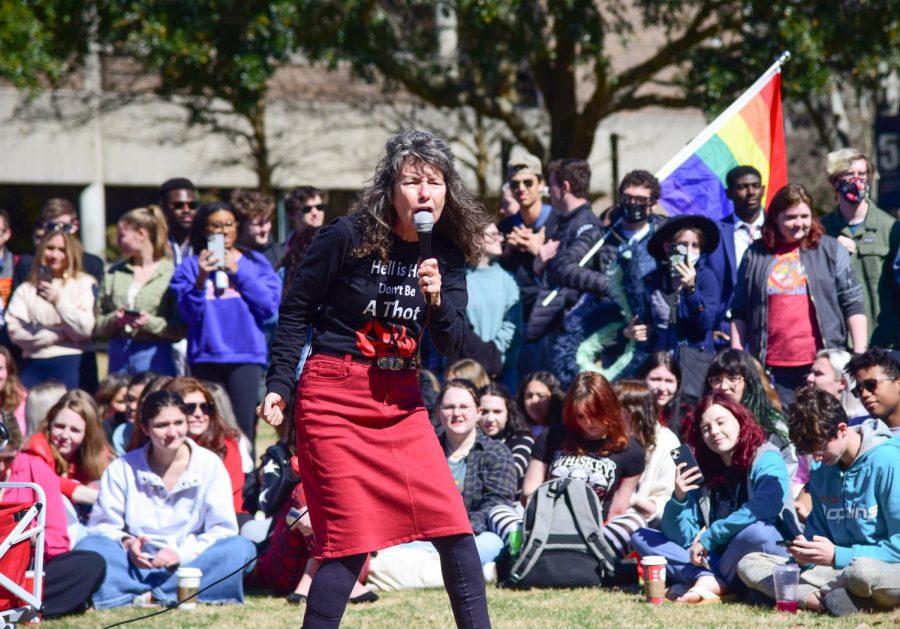 Preachers and other speakers have been a long-standing controversy at the university for at least 22 years, Dr. Richmond Wynn told WJCT's First Coast Connect in March. Wynn is UNF's chief diversity officer. 
As their presence remains, students have repeatedly brought up their concerns. During the fall semester, Wren Bernstein, a fourth-year sociology major, called the preacher's words "hate speech" during an open floor discussion led by the Interfaith Center. 
"Why can't you kick them off?" 
Students have asked some form of that question seemingly countless times. Though, there is no simple answer. Because UNF is a public university, anyone can come to the outdoor areas of campus and express their views.
Besides hate speech, the First Amendment protects nearly all forms of speech and outside is where people have the most protection. So, what can you do? 
Oftentimes, speakers are deliberately provocative to get a rise out of passersby and gain an audience. Last semester, there was a case where someone allegedly physically attacked a preacher. 
"It is very important that you do not touch or otherwise physically engage a speaker, no matter how offensive or hateful their speech," the university states on the website. "Further you cannot threaten speakers or incite others to commit crimes upon the speaker. Doing so may bring consequences upon yourself and diminish the validity of your own viewpoint."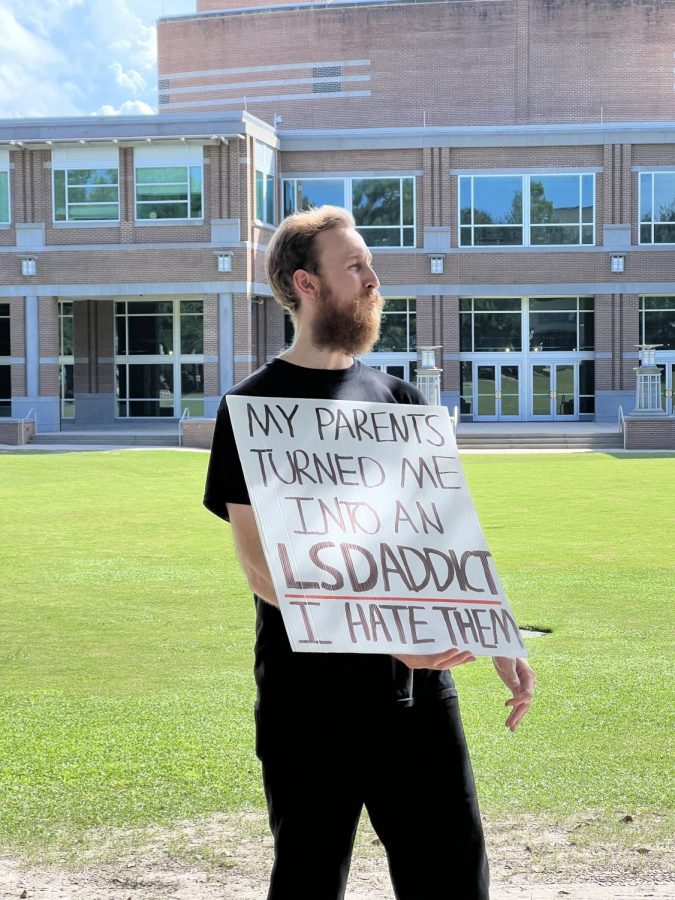 Then, what can you do if you hear a speaker saying something that you consider offensive or hateful? UNF recommends a few options. First, ignore them. Typically the go-to response, many students have expressed their concern that ignoring does nothing. 
UNF also writes that students can organize peers for support, join a student organization, organize their own event and even submit a letter to the campus newspaper. Hint, hint, that's Spinnaker.  
Because state laws constrain UNF, it's a legal impossibility to remove speakers from campus unless they explicitly break the law. 
Outside of the small section dedicated solely to this statement, the website provides eight different laws and UNF Policies & Regulations that are relevant to this issue, found beneath the Learn tab. 
These laws and policies range from the U.S. Constitution, the Florida Constitution and other UNF-specific policies focused on outdoor campus regulations. 
What about so-called hate speech?
Students have long-labeled what preachers say on the Green "hate speech" but there is no legal definition of the phrase. 
"[Hate speech] often refers to speech that insults or demeans a person or group of people on the basis of attributes such as race, religion, ethnic origin, sexual orientation, disability or gender," the university writes on the site. 
Though UNF does condemn hate speech, there is no such exception in the First Amendment. It is only illegal if it falls into one of the categories above. The university notes that just because there is a First Amendment right to say something, however, doesn't mean that it should be said and does not mean you are immune from the lawful consequences of your speech. 
"The First Amendment protects a right to say hateful things, but we strive as a campus to be a community where no one will choose to express hate," UNF wrote.
Similarly, during a student town hall earlier this semester, many students claimed they'd been harassed and followed home by the preachers.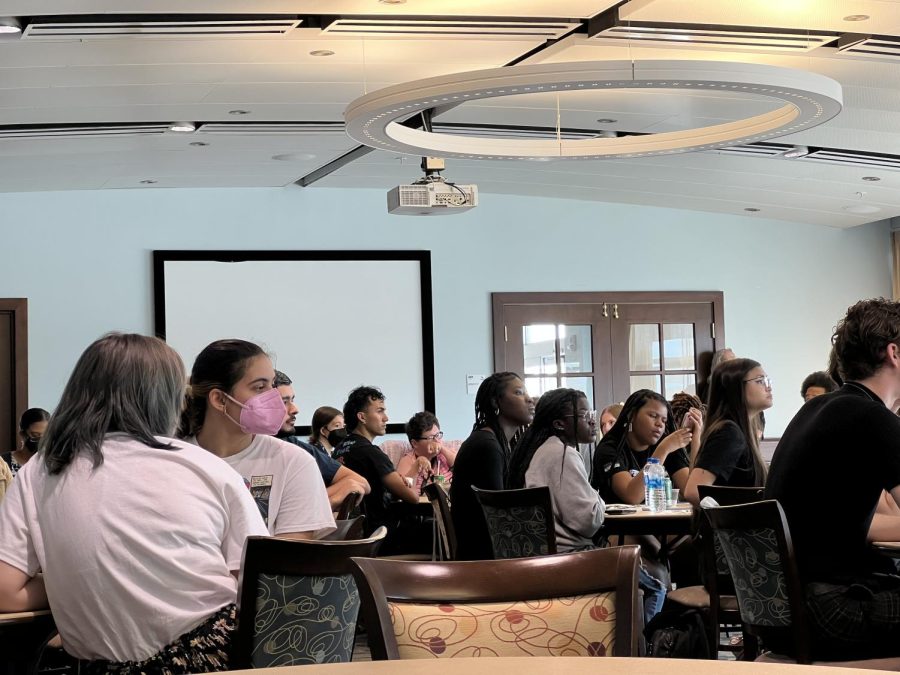 Many students are angry and have protested on campus and voiced their concerns directly to administrators and the university president in the past, before the website was launched. 
Do you disagree with UNF about their handling of speakers on campus? They've got a section of what you can and cannot do dedicated to that as well.
Given a few options, the advice is identical to what UNF advises students to do in response to speakers they believe are being hateful or offensive. 
"As previously mentioned, you cannot disrupt educational activities or normal functioning of university operations. You may not engage in occupations/sit-ins in university buildings, offices, or non-public areas. You may not block vehicle or pedestrian traffic, entrances or exits to buildings," the university writes. "You may not damage university property. You may not infringe on the free expression rights of other members of the university community or public."
There is no simple answer here, but this website has information about the issue. 
If you believe a crime has been committed or you are experiencing an emergency that requires immediate attention, please call the UNF Police Department at (904) 620-2800 or dial 9-1-1. If you witness an incident you believe may be a violation of a campus policy or regulation including the Student Code of Conduct, learn how and where to report it here. 
___
For more information or news tips, or if you see an error in this story or have any compliments or concerns, contact [email protected].