This article expresses the views of its author(s), separate from those of this publication. Readers are encouraged to comment or submit a Letter to the Editor to share their opinions. Email [email protected] to submit a letter.
The Jaguars are asking for $1 billion to stay in Jacksonville.  
Although political division consumes society, most of the city (as of last year) was against the renovation of EverBank Stadium.
Before the stadium's true cost was officially announced, a UNF Public Opinion Research Lab poll asked residents whether they would support spending $850 million on a new stadium. Eighty percent said no. 
However, most respondents also wanted the Jags to stay in town: 65% of respondents to a similar poll agreed that retaining the team was at least somewhat important. The city currently finds itself in an ultimatum. While a new stadium would undoubtedly add an immense draw for tourists, events and locals, the cost is far too high to be feasible.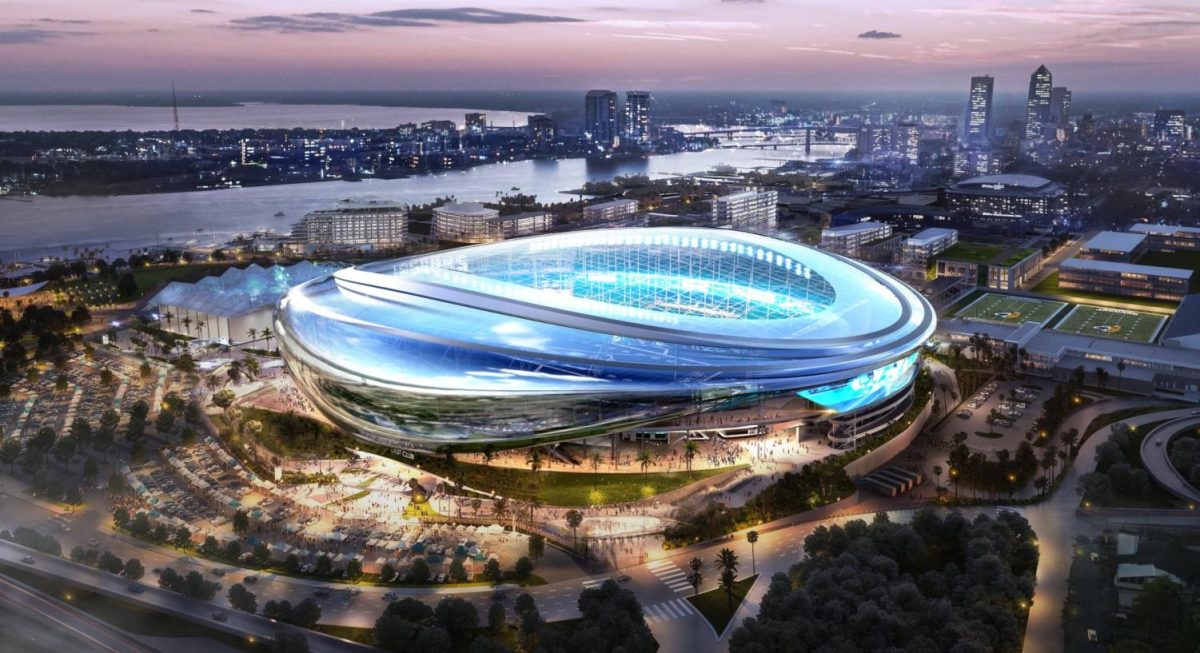 To properly enjoy a stadium, residents must also feel secure while using it. Polled ahead of the most recent mayoral election, residents noted that their most immediate concern on the ballot was crime. 
As of the latest statistics in 2022, Jacksonville has retained the sour title of Florida's murder capital. Not only is Jacksonville more fatal compared to other Florida cities but, in comparison to the rest of the nation, it is the 23rd most deadly city.
In response, Sheriff T.K. Waters has proposed a JSO budget increase of $35 million for 80 additional officers. If the city is willing to spend a billion on a new stadium, $35 million to make the streets safer is a small ask.
If $35 million is a small ask, then $16 million is near nonexistent next to $1 billion. Mayor Donna Deegan has stated part of her plan to combat crime is to refocus Jacksonville on community engagement. Specifically, the mayor wants to restart a program named Jacksonville Journey that ran on $16 million. Accounting for inflation, the price is still inconsequential compared to the cost of a new Jaguars stadium.
That's not to say EverBank Stadium shouldn't be updated at all. If the Jaguars require an addition to their existing stadium, the renovations should be completed within a more reasonable budget. Retaining the Jags and not overspending on the stadium is the most ideal strategy for Jacksonville.   
A compromise should be able to be reached where the stadium is updated, but not at such a crippling price for the city. Jacksonville certainly thrives from having an investor such as Jaguar's owner Shad Khan within city limits. However, the cost of this original deal is too steep for taxpayers. The city can bolster its economic capabilities in a safe environment by diverting some funds to JSO and the Jacksonville Journey and still completing smaller renovations to the stadium. 
Regardless of the solution, Mayor Deegan undoubtedly has a considerable challenge ahead as she attempts to broker a deal between the city and the Jaguars. 
 ___
For more information or news tips, or if you see an error in this story or have any compliments or concerns, contact [email protected].