When Matt Hartley joined the University of North Florida Interfaith Center in 2018, he set about rebuilding student leadership and engagement that had faded years before. Last week, he traded that director position for a new one: the director of Interfaith programs at the OneJax Institute. 
OneJax, a local nonprofit organization, used to be part of UNF but cut its ties with the university in March, citing a desire to remain unrestricted by impending anti-diversity, equity and inclusion laws. With the latest addition of Hartley to their team, the UNF Interfaith Center is employee-less, and its future is left in the air.
Hartley is certainly not the only UNF employee to resign this year. Guidance for how universities should follow Florida's anti-DEI laws is expected to be finalized in the coming months, and many haven't stuck around to find out what that looks like. Between long-vacant student staff positions, Student Affairs Specialist Bryant Wilcox stepping back earlier this year and now Hartley, the Interfaith Center is left empty.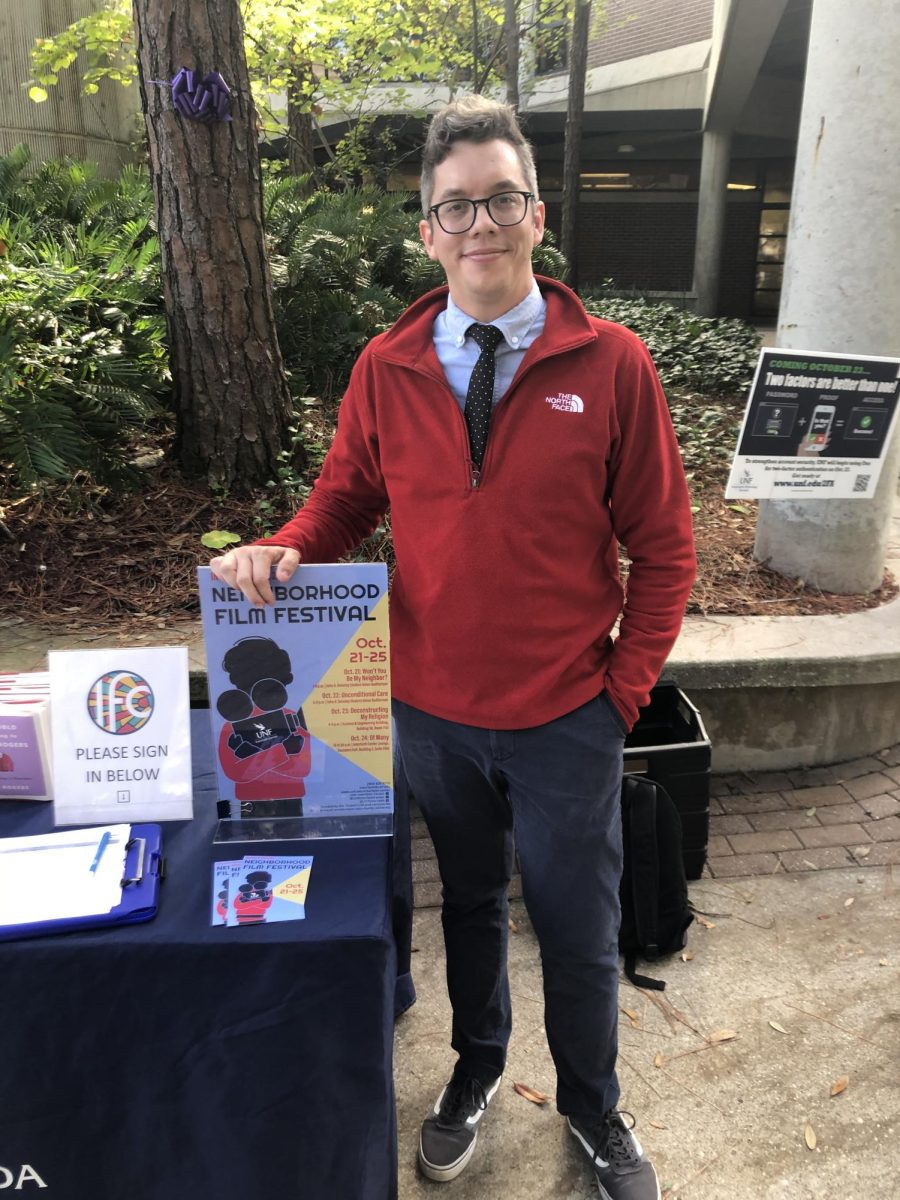 The center will still be physically open at its current location in Founders Hall, including the library and reflection room. But with no employees, the Office of Diversity and Inclusion will take on responsibilities like answering questions, monitoring the rooms and posting on social media. The underlying concern is for how long either office will exist. 
The state legislature passed SB 266, which went into effect in July, and the Florida Board of Governors released a draft policy for universities on Nov. 9, but it's yet to be approved. It is unknown how the law will impact the Interfaith Center or what will become of it once the Office of Diversity and Inclusion closes as expected.
Although Hartley is no longer the director of the Interfaith Center, he plans to continue his involvement in the UNF community. Right now, he will continue teaching as an adjunct religion professor, a position he began this semester, and OneJax will soon establish a campus engagement program. 
Officially called Interfaith Campus Connect, according to Hartley, it will link universities across Jacksonville, including UNF, despite the dissolution of their official partnership.
"As it became increasingly clear that the unit university might not be able to put up a fight over this law, I realized that we would need to put [Interfaith work] in a different vehicle," Hartley said. "The goal is to take much of the student leadership and even some of the advocacy with the university for students, but now, instead of from within, it will be from without."
UNF announced last Tuesday that a new, permanent Interfaith Space was opening in the Student Union. The effort closed out the last project Hartley was working on, one he said he got done by "the skin of his teeth," just days before resigning. 
"I'm very happy to no longer be governed by those laws," Hartley said. "I'm leaving, but I'm staying."
Hartley, who got his Bachelor's degree from UNF, said he wants to continue supporting its students, faculty and staff. But, with these new laws, he said, that work will be done better from the outside. It's unlikely he will be the last to do so.
___
For more information or news tips, or if you see an error in this story or have any compliments or concerns, contact [email protected].