Will UNF Ever Have Football?
[Editors note: For an update on this developing story go here.]

UNF athletics is a part of the Atlantic-Sun Conference. Because the A-Sun doesn't support the first step in establishing a football program, it would mean a conference realignment. According to UNF's Athletic Director Lee Moon, UNF doesn't have plans to change conferences any time soon.

Moon says part of his job includes monitoring other athletic conferences impacted by realignment, conferences that might find UNF appealing and which leagues could be a good fit for UNF.

"It's about having the capability to react to a reaction," says Moon. He adds that conference realignment is being driven by elements such as location, academic standings and types of sports each university participates in, including schools that participate in football.

The majority of universities taking part in conference realignment have football programs, something UNF does not. The Atlantic-Sun conference does not support football programs, although teams throughout the league have football programs that play in other leagues. Current Atlantic-Sun opponents Mercer, Kennesaw State, Stetson are set to begin adding football over the next few years while Jacksonville University offers football as a non-scholarship sport. East Tennessee State shut down their football program in 2003 due to cost concerns.

According to The National Football Foundation & College Hall of Fame's annual report, five new college football teams kicked off for the first time this season with 17 more programs set to launch between 2013 and 2015. Twenty-eight new programs have begun play since 2008, according to the NFF. Other notable programs to start or plan to start football include University of Texas at San Antonio, Georgia State and West Florida.

According to a feasibility report authorized by Georgia State in 2008, the estimated annual cost of adding football at the division 1-AA level was between $6.2 million and $24.8 million.  The cost includes $3 million for the football program, $1 million to add another women's sport for gender equality, additional staff is estimated at $800,000 annually and a facilities costs range from $2.4 million to $20 million annually depending on available venues.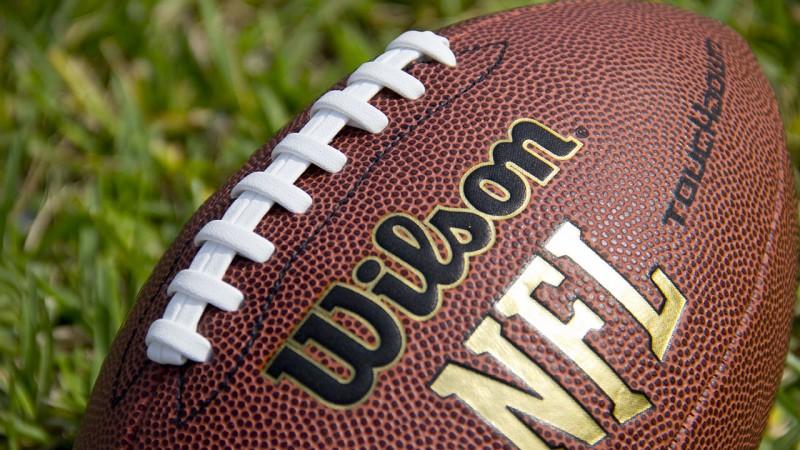 Moon says he agrees with those cost estimates.  He says to operate a football program at UNF would cost about $8 million dollars per year, which he says is equal to his current budget for 19 athletic teams.
"I'd love to see it at some point but the reality is we would need a lot of money."
Moon says UNF athletics are still growing and the need for more scholarship dollars is crucial. Currently UNF pays full scholarships for men's and women's basketball, women's volleyball and men's baseball, according to Moon.
"We want to be competitive at the highest level and to do that we have to fund that at the allowable limits of the NCAA and we are not there yet.  Across the board we are not there yet. "
UNF students currently pay an athletic fee worth $16.33 per credit hour that makes up the majority of the UNF athletic department's budget. The majority of universities around the country are financed through student fees, according to UNF Sports Management Assistant Professor Kristi Sweeney. She says if UNF were to add football the university would have to raise the athletic fee because the startup cost and the cost to maintain operations are extremely high.
"People have this idea that football is a cash cow and while it does have the ability to drive revenue, it is also your largest expense."
Sweeney says with student fees underwriting the majority of UNF's budget that helps pay for scholarships and coaching salaries, UNF isn't ready to pay for football.
"How do justify spending less on scholarships in 2011 than you did in 2010 and then spending $500,000 more on coaching salaries?"
Sweeney says the economy has had a major impact of athletic programs' budgets across the board. The goal of the athletic director should be to break even financially and not show a large profit, according to Sweeney.
"You have to look how they are spending the money and what makes sense. In my perspective, spending millions of dollars on a football program that in question maybe self-sustaining at best."
UNF student body president Carlo Fassi says the question about a football team one of the most asked about topics when he speaks with students right behind the number one topic parking. He says football can be one of the more comprehensive investments for a university but adds it just isn't feasible for UNF yet.
"We have to focus on enhancing the sports we already have," says Fassi. "It should be sacrilegious not to go to a basketball game."
Fassi says he would need serious student input before he would get behind the idea of adding a football program due to the cost of a program. He says it would also need the support of the UNF's Board of Trustees.
Sweeney says it is a major risk for anyone to add football because the future of conference realignment is so uncertain.
Both Moon and Sweeney say other problems include lack of space, proximity to the Jacksonville Jaguars and other big-time collegiate programs, and how much community support is really out there.
"What I wouldn't want to do and this sounds bad is have a football program at such a low level that we are having it just to have it. I would want to build a fanbase and guess I don't want to be like JU because you get 2,000 people at a game. I would rather draw 2,000 to a soccer match if your soccer is competitive. I'd rather draw 3 to four thousand to a basketball and invest my money wisely and have a positive impact programmatically across the board."
If the university wants a football program it will require a total-time commitment to the program. Moon said UNF has some of the best facilities on the East Coast but can't fund enough scholarship dollars to carry football.
When asked about a timeline for football at UNF, Moon said, "Not in my lifetime."