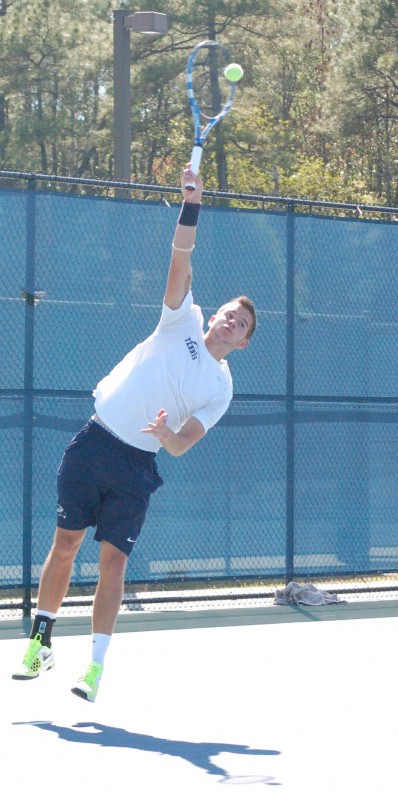 Senior Day was a success for UNF tennis, as both the men's and women's teams pulled off important conference wins over FGCU. Despite losing two players to injury, UNF men's tennis still came out on top with a 4-3 conference win against the Eagles April 4.
UNF swept three doubles matches to start the day, but not without a bit of drama. Senior Daniel Sotomarino and sophomore Norbert Nemcsek had to overcome an early 6-3 deficit. The duo came back from behind and went on to win their next five games, and the match at 8-6.
After pulling off a doubles win with fellow senior Leonardo Nahar, Pedro Davisson was up one set in the fourth match. Davisson was forced to retire due to injury, leaving UNF down 2-0 in singles competition.
Nehar shined in his own singles match though, winning the fifth match 6-3, 6-4. Senior Julien Belair was also victorious as he cruised to his 11th straight singles victory.
Sophomore Timo Kranz won his sixth match 6-2, 6-4, and clinched the match win, bumping UNF to 6-0 in A-Sun play, keeping them at No. 1 in the conference.
UNF is now 12-7 on the season, and have won 10 of their last 11 matches. The team looks to finish their conference schedule undefeated as they travel to face A-Sun newcomer Northern Kentucky, April 11.