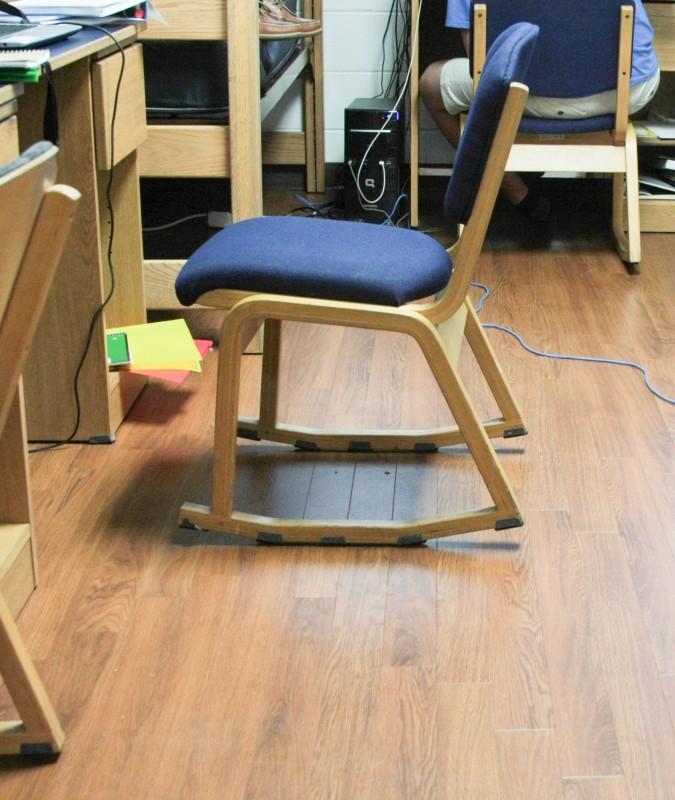 Over the summer, new flooring was installed in the Osprey Cove because the old carpet needed to be replaced, said Director of Housing and Residence Life Bob Boyle.
Boyle said what appears at first glance to be hardwood is actually luxury vinyl tile, a popular flooring for residential units such as these.
Ashley Emerson, a freshman communications major who lives in the Cove, said she prefers the new hardwood looking floors to the old carpeted ones. She said that they're easier to clean than the old ones.
Boyle said that the carpets were a good choice for a number of years, but the luxury vinyl tile is a definite upgrade that saves money in the long-term, and requires less maintenance. He added that while they're not going to change out the flooring of other dorms right away, he sees them moving away from carpet in the future.
Boyle said that the funds to pay for the new flooring came from the Housing and residence Life operating budget, and did not cause the rent for the Coves to increase.
Email Blake Middleton at [email protected]