Called for Traveling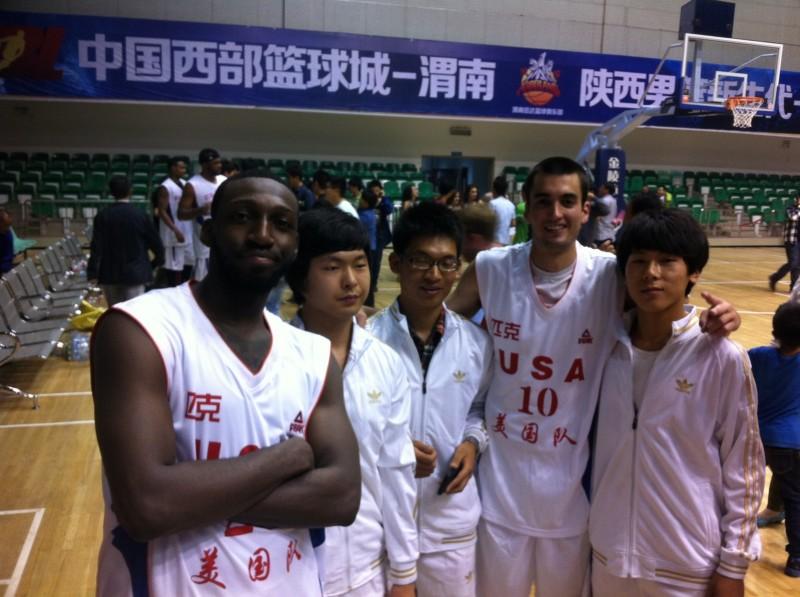 Former UNF star takes his talents to South China
Parker Smith sits up in his hotel bed. It's still dark outside, but the sounds of fireworks in the skies of the Shaanxi province are unrelenting.
He's jet-lagged. All he wants to do is go back to sleep. He has a job interview today.
***
Two months later back in the United States it's close to 11 p.m. in the middle of the summer. The UNF men's basketball team is playing a pick-up game inside UNF Arena.
Parker Smith, the best basketball player to ever wear a UNF jersey, is on an adjacent court doing what he does best — shooting threes. His girlfriend, former UNF soccer player Katie Husted, looks on from a court-side chair.
'Can't Hold Us' by Macklemore and Ryan Lewis blasts from the speakers of a small portable stereo that sits on the hardwood floor of the gym that the former Osprey star called home for three seasons. Now that floor is where he trains for the next step.
Smith is the most prolific shooter in the history of the school. His name is scattered across the school's record books, but just like most recent college graduates, the man known as "PS3" was looking for a full-time job this summer.
For his first big job interview he traveled nearly 30 hours to the People's Republic of China as part of a 10-man team of job applicants.
The China hoops tour is a three week tour that helps American basketball players find work in the land of Communism and Yao Ming.
"It's run by the [Chinese] basketball federation and some businessmen over there that fund it," assistant coach of NBDL team the Iowa Energy George Brosky said.
Brosky was the lone coach overseeing the tour.
The team traveled to various provinces in China and played a series of exhibition games against Chinese and European club teams.
The opportunity arose when Smith's agent Anthony Hilliard was contacted by his friend Kevin Young, former NBA Developmental League head coach for the Iowa Energy.
"They needed a shooter, needed a 10th guy. I was the only rookie," Smith said.
The team was stacked with D-League players and other players who have played in various professional basketball leagues around the world. The players didn't receive any money for playing in the games, but all expenses were covered. "And we got a lot of free stuff," Smith said.
The proof is the sea-green and gray patent leather Peak shoes he wears while he trains. Peak has been worn by NBA players Tony Parker and Jason Kidd.
"The point is for the guys in the D-League, or things like that, haven't had a chance to be seen by overseas coaches…they get a chance to go overseas, play against professionals and in front of coaches who are all there scouting watching games trying to see who they might want to add to their team next year," Smith said.
When he talks, Smith speaks with his trademark soft, southern drawl and a modest smile.
***
He was born and raised in Gainesville, Georgia, and town with around 34,000 people. Now he was playing basketball in a country with a population of 1.3 billion.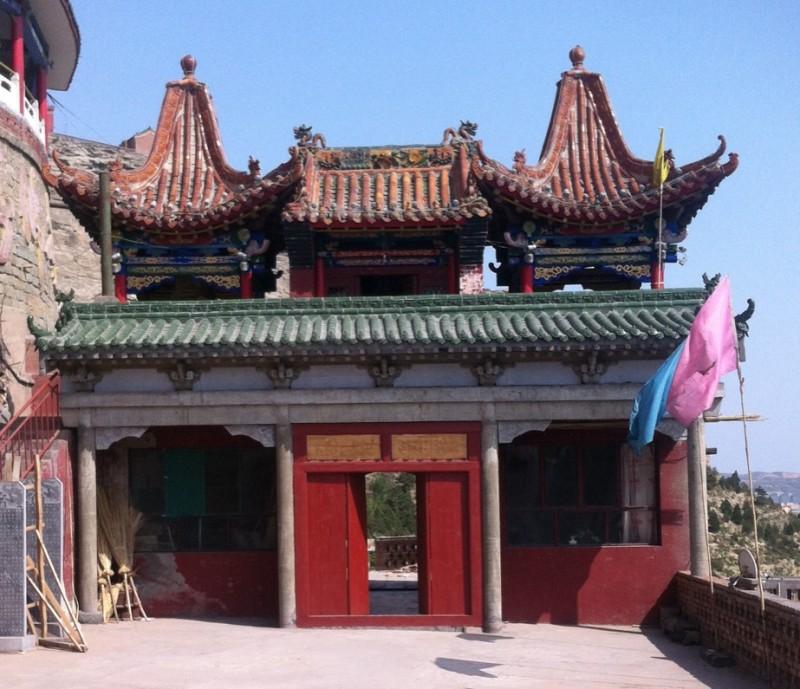 His first night was spent in the city of Weinan in a hotel across from an amphitheater. When he looked out the window that first morning the track surrounding the amphitheater was swarming with people doing laps in their work clothes.
"There is no pollution laws so at 6 a.m. there is fireworks going off and loud music playing," Smith said.
After the firework wake up call it was time for a 7 a.m. breakfast — fried rice, onions and peppers, something called cowboy bone and donkey meat.
"I didn't eat any of the meat that I didn't know what it was," Smith said. He did try donkey.
"If it was donkey," Smith says with a grin.
He tired quickly of hotel food so he found a nearby KFC. He spent 30 yuan on a meal, $4 U.S.
"I would just point at the picture or use the translator on my phone to order."
***
During Atlantic Sun Conference games the biggest concern for Smith was swarming double team defense and maybe a couple heckling fans. When playing a game in China, Smith had to worry about second-hand smoke.
"The fans could smoke in the stands. And you'd be playing and the opposing team's coach would just be drinking a beer and calling plays," Smith said.
Smith had a more sober approach.
"Most of the time when I stepped on the court it was all about business," he said. "I was playing for a job."
It took time for the Smith to adjust to the more physical international game.
Brosky said as the tour progressed Smith became more accustomed to the increased contact.
Driscoll said to Smith before his trip, "your body is going to be your body, how are you going to handle yourself against these men." Driscoll knows a thing or two about producing pro-level talent. At Baylor University he helped Ekpe Udoh become the sixth overall pick in the 2010 NBA draft.
Smith's size is the main reason he is not a legitimate candidate for the NBA, though he will be working out for NBDL teams in September.
To put it plainly, he is skinny.
He's listed as 6-foot-3 and 155 pounds — far from the typical size seen at the NBA level.
Driscoll said Smith tried to put on size for three years, but due to his natural body type the daily regiment of peanut butter and jelly sandwiches didn't take.
But Smith is a 3-point specialist and no matter where you go in the world, everyone loves a shooter.
"I remember in pre-game shoot-arounds the crowd would be watching Parker just to see how many he made," Brosky said. "There would be sometimes where he would just be drilling 8, 9, 10 in a row."
Smith was ranked 17th in the nation in 3-point field goal percentage, at 43.3 percent in 2012.
As of now, Smith has offers to play professionally for Ligan in Sweden and GBL, Greece Basketball League. Smith has offers on the table from teams in Japan and Australia but he's not interested.
"In Europe is where you want to start," Smith said. "The quality of play is just so high over there."
Most D-league salaries range from $12,000 to $24,000. Average overseas players can get a $65,000 contract with ease.  Depending on the league that players get into in Europe, salaries can start as high as $100,000 for some Spanish and Italian clubs.
It isn't uncommon for mid-major players like Smith to try their luck abroad. A-Sun Player of the Year Sherwood Brown signed a contract Aug. 28 with Israeli pro-league team Maccabi Bazan Haifa.
***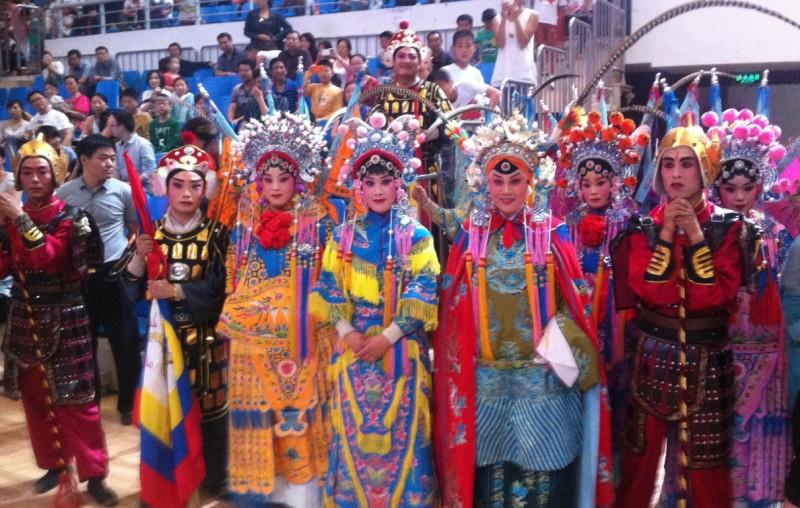 Coach Brosky said the team also got a chance to learn about Communism when it visited the city of Yan'an in the Shaanxi province. Yan'an is known as birthplace of the Chinese Communist revolution.
Smith's eyes lit up when he described touring the temples and local Chinese culture.
"There was a museum and you can tour the bunker where General Mao was," Brosky said.
All of Smith's teammates were pros somewhere in the world. He took advantage of their experience and picked their brain for more knowledge than could be provided by a museum.
"I learned a lot, there was a lot of older guys like married with family," Smith said. "I got to hang out with them and see what their journey has been."
After three weeks of long train rides, early mornings and limited communication with friends and family, Smith found a new appreciation for home.
"I can't tell you how happy I was to be back when I landed," Smith said.
***
Smith loves tattoos. His last name is inked on his back from shoulder-to-shoulder in big block, old English font. On his arm is black inked imagery of angel wings, rays of sunlight shining onto clouds and stars.
He tells me that he loves tats and wants to get more, possibly a sleeve of ink down his left arm, but he's not ready to completely abandon the possibility of a desk job someday.
***
After our interview in the center of the empty gym where thralls of fans once cheered his 46-point, 11 3's performance, Smith goes back to his work-out. Tonight he is working on improving his ball handling with a series of two-ball dribbling exercises.
Katie gently reminds him that its almost midnight and he has to be up early in the morning.
"I'm almost done. Just a few more," Smith says.
I feed him six passes, he makes six threes from different spots around the arc.
The Chinese brand basketball shoes chirp with each cut as he practices his euro-step.