Basketball head coach takes Canadian recruiting trip
UNF's next recruit could come from north of the border.
According to the Sault Star, a daily newspaper in Sault Ste. Marie, Ontario, head basketball coach Matthew Driscoll travelled to Canada to check out a few players.
Driscoll made presumed recruiting stops in Toronto and Hamilton as well as Ontario, according to Sault Star.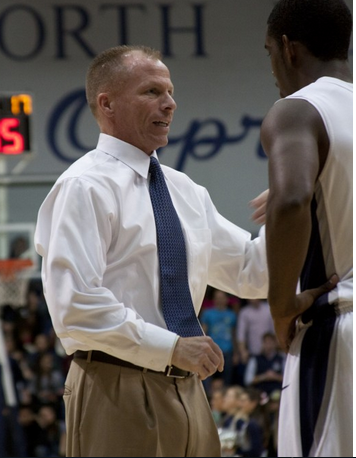 It is believed Driscoll was in Ontario to check out two players: Korah High School 6-foot-2 guard Anthony Iacoe, last season's MVP of the Senior Boys High School Basketball League, and 6-foot-10, 300 pound center Jonah Fogg.
According to the article, Fogg has received interest from New Mexico State University and Iacoe is being courted by Brown University.
Driscoll is wise to take a look to Canada when searching for basketball talent.
A recent rush of young Canadian ballers has taken the NCAA and the NBA by storm including Andrew Wiggins, Tristan Thompson, Kelly Olynyk, and the first overall pick of the NBA draft Anthony Bennett.
Driscoll is back in the states now and will run UNF's first official practice of the season Friday.