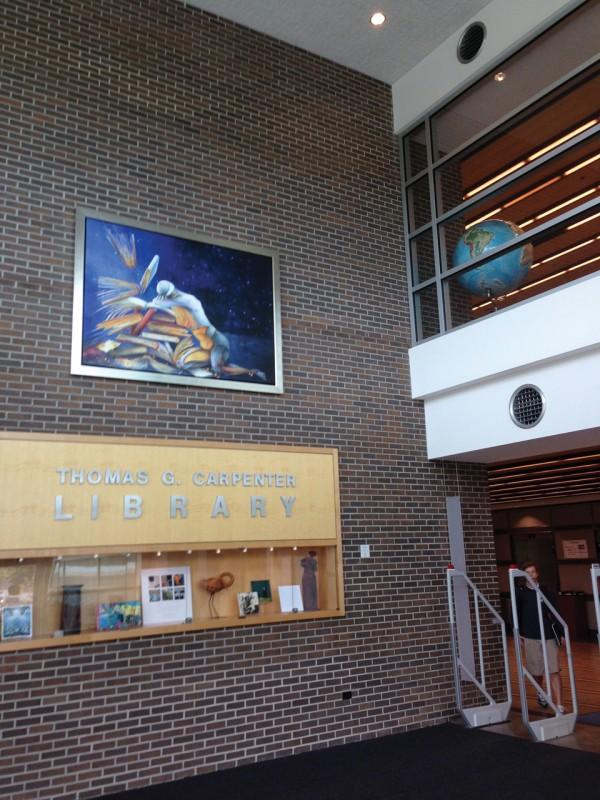 UNF's Thomas G. Carpenter Library received the 2013 Northeast Florida Library Information Network Innovation Award for catering to the needs of the deaf community by providing a series of course-related videos and texts online.
The library was awarded the NEFLIN for its efforts to make these materials available to the public through UNF's digital commons.
The digital commons is an online archive available through UNF's website, consisting of published work from both faculty and students.
Dee Baldwin, interim dean of the library, said the library published these videos through collaboration with the College of Education to provide deaf students with the resources they need.
"There are only three places in the United States that teach this kind of sign language, so it was very important for [the College of Education] to get it out," Baldwin said.
Baldwin said UNF's Department of Exceptional, Deaf and Interpreter Education has been attempting to get these videos online where the deaf community can access them since fall 2012.
Jeffery Bowen, director of technical services, said library staff coordinated with the Deaf Education Program, which had course related videos.
Bowen said publishing these videos online has connected UNF to the deaf community in a way that may not have been possible in a pre-digital age.
So far there have been around 6,000 hits originating from sources outside of UNF for the videos and texts the library has provided.
Email Carter Roush at [email protected]