Written by Cassidy Thomas, contributing reporter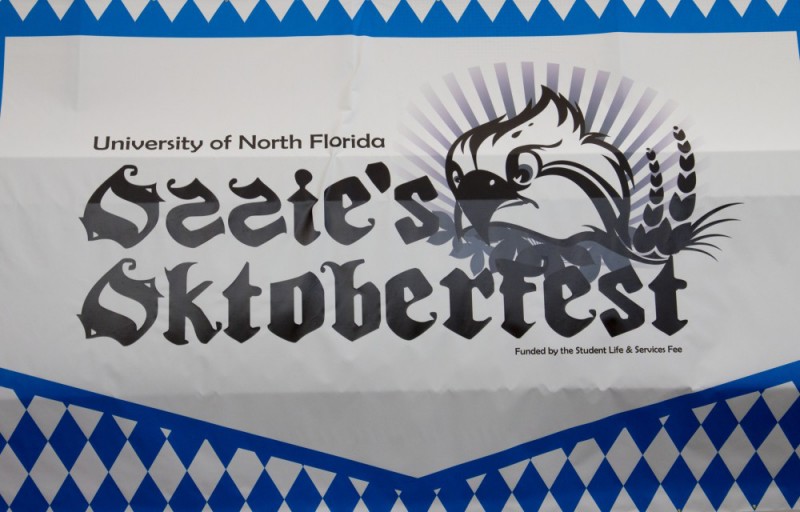 Last year UNF brought Ozzie's Oktoberfest back to the campus after 21 years of no German polka or brew to go around on Founder's Day. This year, UNF is bringing it back with more food, entertainment and, of course, more beer.
 This year's events will take place Oct. 5 from 7 p.m. to 9 p.m. in UNF's Coxwell Amphitheater.
 "We found it to be pretty successful last year, so we plan to keep it going as a recurring tradition," Bill Delaney, Campus Life's Marketing Coordinator, said.
 The original Ozzie's Oktoberfest was one of the first traditions UNF held. This year will be its second go-round after its heavily-anticipated revival last year. Campus Life has been holding contests on Facebook for free T-shirts and advertising all over UNF to spread the word for students to come out with friends and get a taste of Oktoberfest.
 "The event will be run similarly to last year; the only real change is the different vendors," Delaney said.
 Food will be provided by three different food trucks, courtesy of the Jax Truckies.  Other catering teams have been brought on to bring in authentic, German-style food. There will also be catering from 4 Rivers Barbecue and Mayes Catering.
 What would a proper Oktoberfest be without the beer? Three breweries (Intuition Ale Works, Pinglehead Brewing Company and Aardwolf Brewery) will provide of-age Ospreys delicious beers. As for entertainment, The Swinging Bavarians are back again to perform polka hits for everyone to enjoy.
 After experiencing Ozzie's Oktoberfest 2012, students are excited to see this years events.
 "Last year's beer was awesome," Alex Bosley, a senior majoring in criminal justice, said. "I'm really hoping they just expand variety to give a wider tasting selection."
 Read more about the event on Campus Life's "Ozzie's Oktoberfest 2013" Facebook event page.