UNF loses second straight game on the road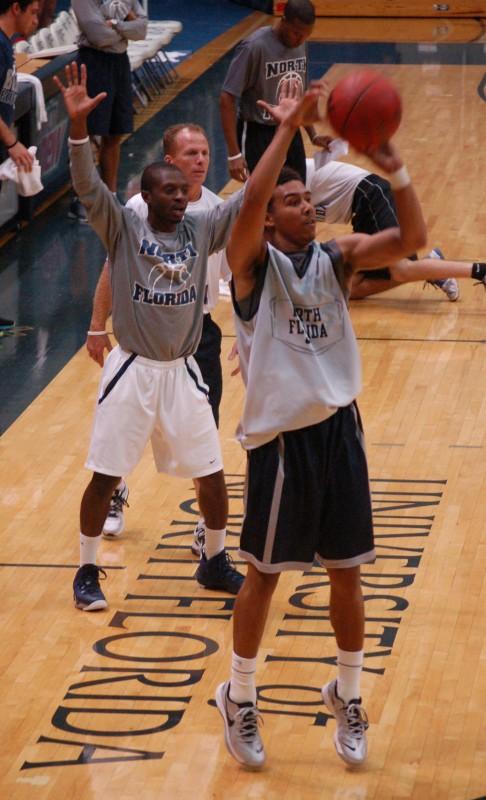 North Florida looked tired Saturday afternoon, losing 71-60 to USC Upstate on the back end of a two-game road trip.

An uncontested 3-point air ball by Jalen Nesbitt with 7:47 left in the second half summed up the Ospreys effort in the game.

The Ospreys (11-11, 5-4 A-Sun) only shot 32.6 percent and had 17 turnovers in the loss.

UNF trailed 36-25 at the half and the deficit increased to 19 points just four minutes into the second half.

The Ospreys managed to cap a 13-3 run when Dallas Moore made a jump-shot with 9:27 left in the game. The run brought UNF within nine points , but the team continued to turnover the ball, hindering its chances.

Moore led the Ospreys with 18 points.

USC Upstate (11-10, 4-4 A-Sun) was led by Ty Greene and Ricardo Glenn who each had 16 points in the win.

Beau Beech fouled out of the game, finishing with just seven points after his career performance on Friday night.