UNF men's doubles tennis duo beats number one team at NCAA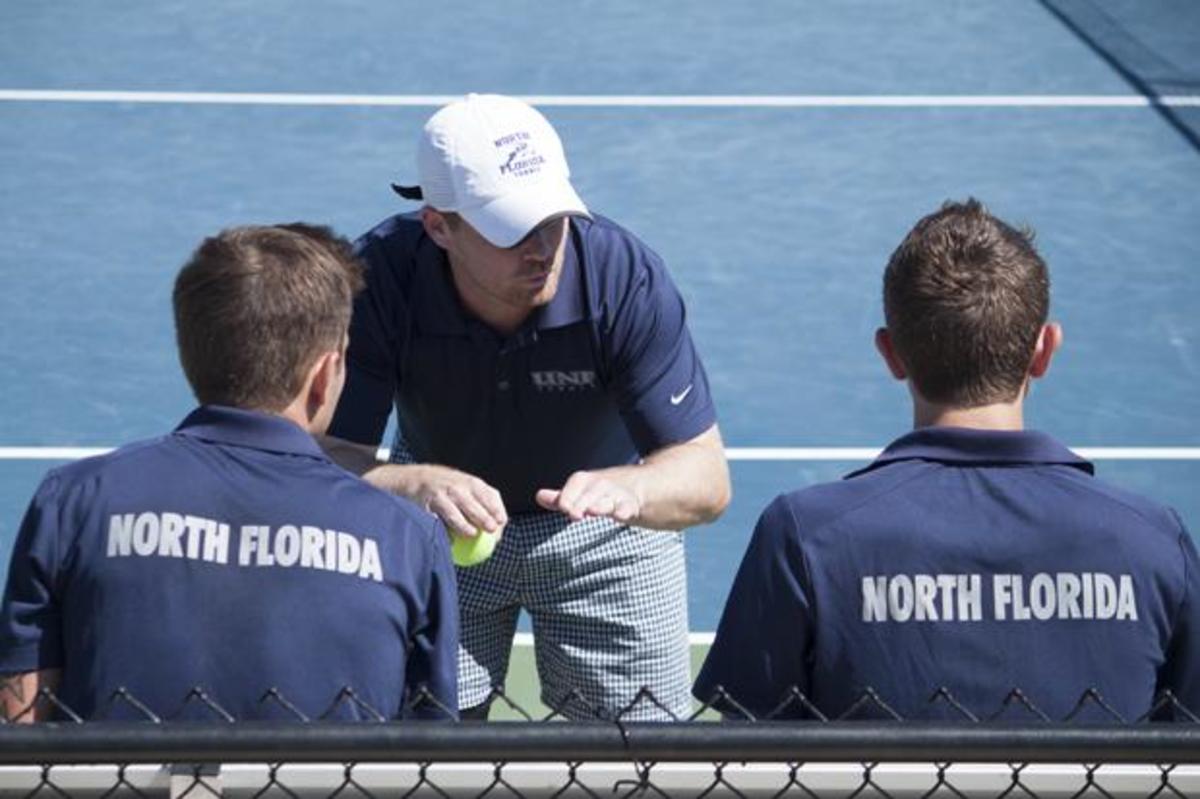 UNF men's doubles tennis team beat top seeded University of Southern California in the NCAA Doubles Championship Thursday. This win drove freshman Jack Findel-Hawkins and junior Norbert Nemcsek through the first round of the tournament in Athens, Ga.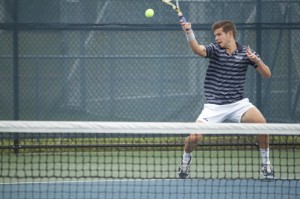 Coach Mark Finnegan had high hopes for the doubles team after they both battled injuries over the past month and were unable to finish the regular season. Findel-Hawkins suffered a stress fracture in his leg, and Nemcsek hurt his wrist during the last few weeks of the season.
After practicing only a few days, the two not only beat a nationally ranked team–which no other UNF doubles team has accomplished, but they beat the best team in America. USC's players were named Yannick Hanfmann and Ray Sarmiento.
"We beat the number one team in the country," exclaimed Nemcsek. "We're ready for our next match and hopefully we can keep it rolling and just take it match by match."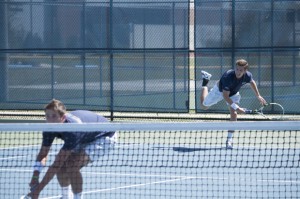 UNF went on to face Pepperdine in the round of 16, but they lost 6-2, 6-1.
"I'm very proud of how they handled adversity these past weeks," said Coach Finnegan, after the match against USC, "and we will continue to put UNF tennis on the national stage."
In the beginning of the season, Findel-Hawkins and Nemcsek beat some high-ranked teams, which gave them a good record. This earned them the opportunity to compete in the NCAA championship even though they had not played together for over a month.
"Beating the national championship team shows how bright the future is and how close this program is to exploding at the highest level of Division 1 Tennis," said Finnegan. "Any time you take down a top ranked team it creates some very special memories."
Email Joshua Brangenberg at [email protected]