Elle Baker flies through 3000m steeplechase at the NCAA Division 1 Track & Field East Preliminary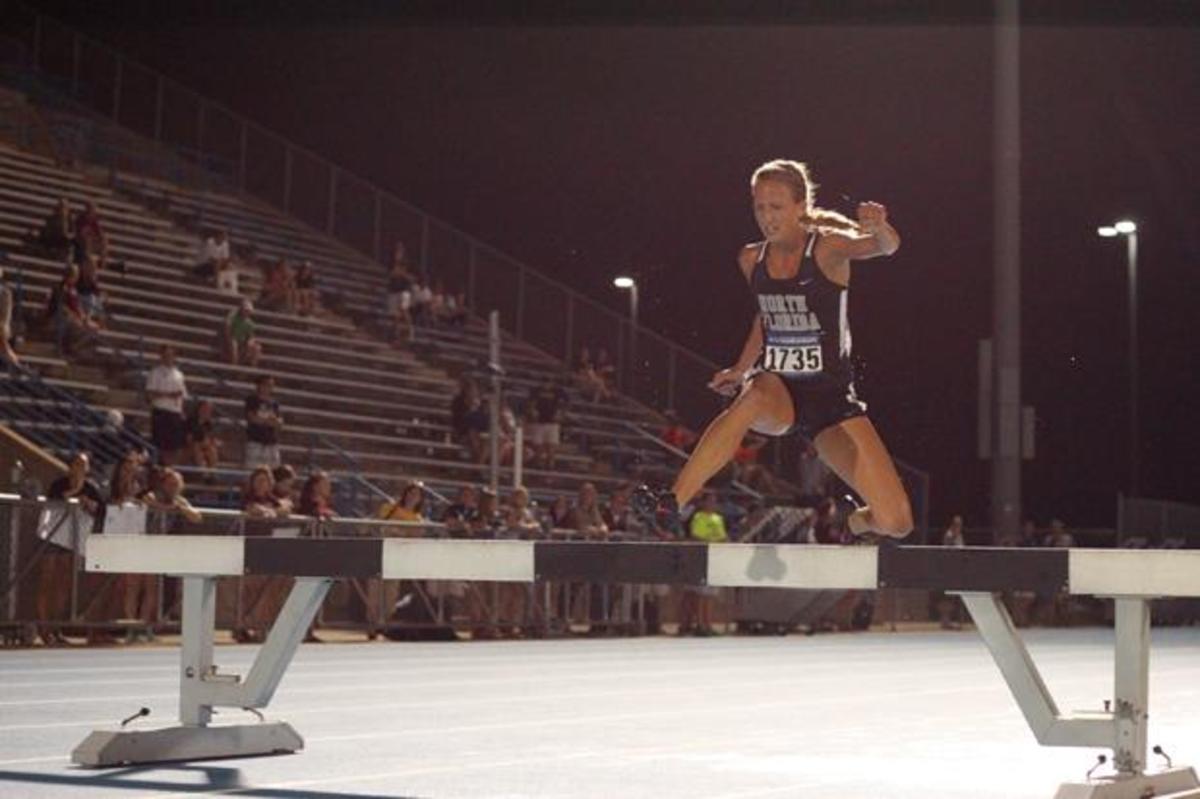 Elle Baker, the only Osprey competing at the NCAA Division 1 Track & Field East Preliminary, finished her season at home Friday night at Hodges Stadium.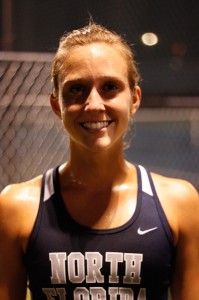 "Everyone here has a good time," Baker, a nutrition and dietetics junior said. "It was a really tough race."
Baker ran the 3000 meter steeplechase, which has four large barriers and a water pit that runners must jump over. Baker, an Osprey, naturally had no problem flying over the obstacles.
She made a move with three laps to go, moving from 14th place to tenth in the heat. She finished the race in 10:34:83. However, her standing will not advance her to the National Championship at the University of Oregon in June.
She said she knew that during the last 400 meters it would be a sprint.
"There were times I was so focused on the girl in front of me that the barriers came up so quick, I was afraid I was going to trip over them," she said.
"It's all about the last five meters," she said. "You could win or lose a race in that and you just have to keep running right through the finish line."
She said she's thankful for her coaching and training staff for helping her recover from an injury earlier in the season. Baker was sick a few weeks ago and barely qualified as the last seed into the tournament said teammate Alyssa Brandt, education senior.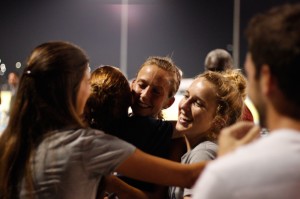 "You really just have to focus and get in there and run your heart out," Baker said.
However, even as a last seed, Baker finished 31st overall out of 48 in the event.
Her father, Kasey Baker, said he's proud his daughter made it to this level and she should be proud, also.
Teammate Alexis Irwin, health administration junior said, "We all want to make it here one day, and watching her gives us hope."
Baker said she looks forward to cooling off during the summer break and has her sights set on the National Championship next year.
[nicevideo link="https://www.youtube.com/watch?v=g0UDEs7ecDc"]
Email Brandon Thigpen at [email protected]