UNF softball team finishes 5-0 at the Troy Invitational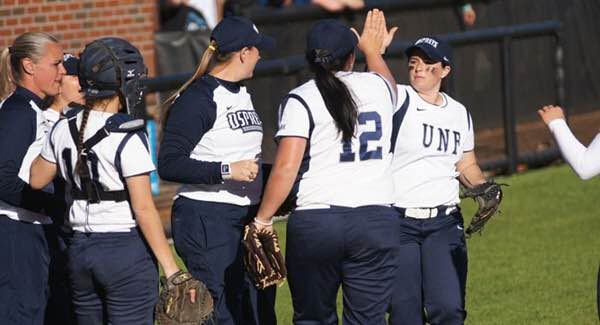 The UNF softball team went 5-0 this weekend at the Troy Invitational in Troy, Ala.
The lady Ospreys won their first two games on Feb. 6 by beating Western Kentucky 7-2 and shutting out Alabama State 11-0.
On Feb. 7, the team won two close ones against Buffalo and FAMU winning 6-5 and 7-6 respectively. Both of the games were come-from-behind wins.
On Feb. 8 the Ospreys dealt the tournament's host team, the Troy Trojans, a shutout loss, 3-0. This win put the Ospreys at 5-0 to begin the season, which is the best start under Head Coach Marcie Hickey. One more victory will break the team's record for best start in its UNF Division I history.
Coach Hickey praised senior pitcher Kayla Goff after the game.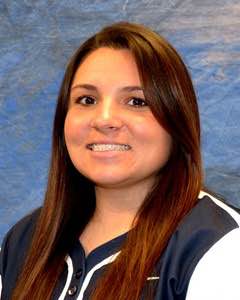 "Kayla was fantastic on the mound in her second complete game shutout," Hickey said. "This weekend was a great way to start the 2015 season."
Goff's performance over the weekend earned her the A-Sun Pitcher of the Week award. Her stats for the weekend include 20 strikeouts, no earned runs and an opposing batting average of just .190. This is Goff's second time winning the weekly award.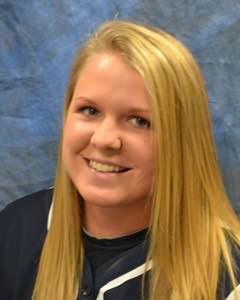 UNF junior Stacy McClelland also stood out enough for her to win the A-Sun Player of the Week award. McClelland batted .409 with two HR, two doubles, nine RBI and a slugging pct. of .773.
The softball team returns to action in a pair of double-headers on Friday, Feb. 13 and Saturday, Feb. 14 at home. On Feb. 13 UNF will see Maine at 4:45 p.m. and James Madison at 7 p.m. First up on Feb. 14 will be Virginia Tech at 2:30 p.m. and Jacksonville State at 7 p.m.
—
For more information or news tips, contact [email protected]; if you see an error in this story or have any compliments or concerns, contact [email protected].