The NCAA Division I Basketball Tournament's media coverage is cluttered with phrases like "The Big Dance," "Sweet Sixteen" and "seeds," but has anyone questioned what these terms truly mean or where they originated? In light of UNF's men's basketball team's success this season, here are seven NCAA tournament jargon translations for those jumping on the bandwagon.
The Big Dance
This phrase is a head-scratcher, because obviously dancing has nothing to do with a basketball game. It carries a figurative meaning that encompasses the entirety of the NCAA Division One Basketball Tournament. "The Big Dance" was a phrase first mentioned by Marquette University Head Coach Al McGuire when asked about a blazer he wore to all the tournament games. In a Bleacher Report article, former Sports Information Director of Marquette University Kevin Byrne recalls a time when McGuire said, "You gotta wear the blue blazer when you go to the big dance." Rather than saying teams are competing in a tournament, this action is also known as "going dancing." The NCAA trademarked the phrase and the rest is history.
Brackets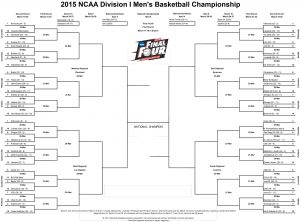 The brackets of the NCAA tournament have roots that go back to chess tournaments in the mid-19th century in London. It is used to organize competitors in single-elimination tournaments and is still the template for sports tournaments today. According to a Slate article, in 1939, the NCAA Division I Tournament consisted of two brackets divided by region, and now it consists of four regions with 68 teams competing nationally.
Cinderella
Cinderella teams are known to stem from smaller conferences and have caused one or two upsets against a bigger team according to Sportsthodoxy. An example of this is when Florida Gulf Coast won two games in the 2013 NCAA tournament as a fifteen-seed. They beat a two-seed, Georgetown and a seven-seed, San Diego State. This would ultimately secure a spot in the Sweet 16 for the Eagles. The phrase has an origin tracing back to 17th century European fiction. A notable part in Cinderella stories is the ball she goes to, or "The Big Dance." Whether the NCAA is obsessed with a folk tale or it's purely coincidence, the media loves to use this phrase to describe the underdog.
Elite Eight
This phrase is used to describe when there are eight teams left to compete in the NCAA men's basketball tournament.
Final Four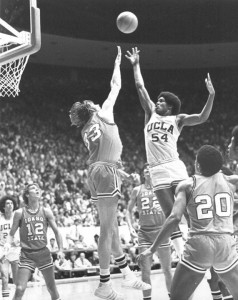 This phrase is used to describe when there are only four teams left to compete in the NCAA men's basketball tournament. Sportswriter Ed Chay originally coined the phrase in 1975 to describe a game between the UCLA Bruins and the Louisville Cardinals, according to NCAA.com.
Seeds
While this phrase does not refer to things you bury in soil, it is used to rank a team from 1-16, one being the highest and the latter being the lowest. Though being ranked as a one-seed team may seem ideal, the only time all four one-seeds made it to the Final Four was in 2008. Another curious fact about seeds is in the 12-seed vs. five-seed matchups. In every tournament since 2008, there has been at least one instance of a 12-seed beating a five-seed.
Sweet Sixteen
This phrase is used to describe when there are 16 teams left to compete in the NCAA men's basketball tournament.
—
If you see an error in this story or have any compliments or concerns, contact [email protected].